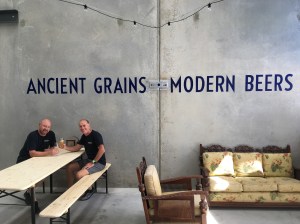 Australia's first dedicated gluten free taproom and brewery has opened in Dromana on Victoria's Mornington Peninsula.
The taproom launch marks significant milestone for TWØBAYS Brewing Co, as it presents a new range of beer to Australia's gluten free market.
The venue opened on Saturday 8 December with seven gluten craft beers on tap and a range of gluten free wood-fired pizza.
"I was diagnosed with Coeliac Disease in 2015 and I thought I would never taste great beer again," comments founder Richard Jeffares. "Three and a half years later, I am opening Australia's first dedicated gluten free craft beer taproom so that people with gluten intolerances have the opportunity to enjoy a beer with family and friends once more."
TWØBAYS founding Head Brewer Andrew Gow is from Mornington and has 20 years' experience in brewing, including Mornington Peninsula Brewery and Mountain Goat, but this is his first venture with gluten free grains.
"Brewing with gluten free grains such as millet, rice and buckwheat offers a fresh set
of challenges and new sensory experiences," says Gow. "It's early days but I see no reason why we can't make beers for everyone to enjoy, gluten intolerant or not."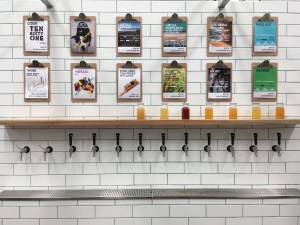 The venue offers an opportunity for patrons to enjoy a beer – or local cider or wine – next to the brewery's stainless steel tanks while looking out on the Peninsula's famous Arthur's Seat.