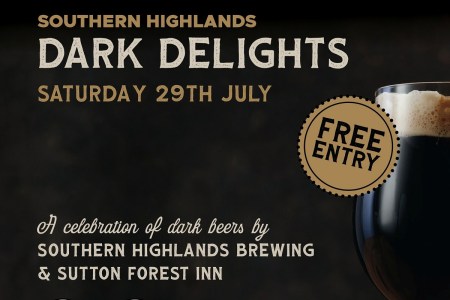 Hosted by Southern Highlands Brewing at the Sutton Forest Inn on July 29, the inaugural Dark Delights event will be a Winter celebration of porters and stouts featuring a range of independent Australian breweries.
From 11am on the day, with beer and food pairing, giveaways and more, the dark beer festival will showcase 12 releases from The Grifter, Philter, Badlands, Eden Brewery, Southern Highlands Brewing, Jervis Bay Brewing, Hop Nation, Dangerous Ales, Merino Brewery and Willie the Boatman.
The event is free to enter but bookings are advised. Get more information here.