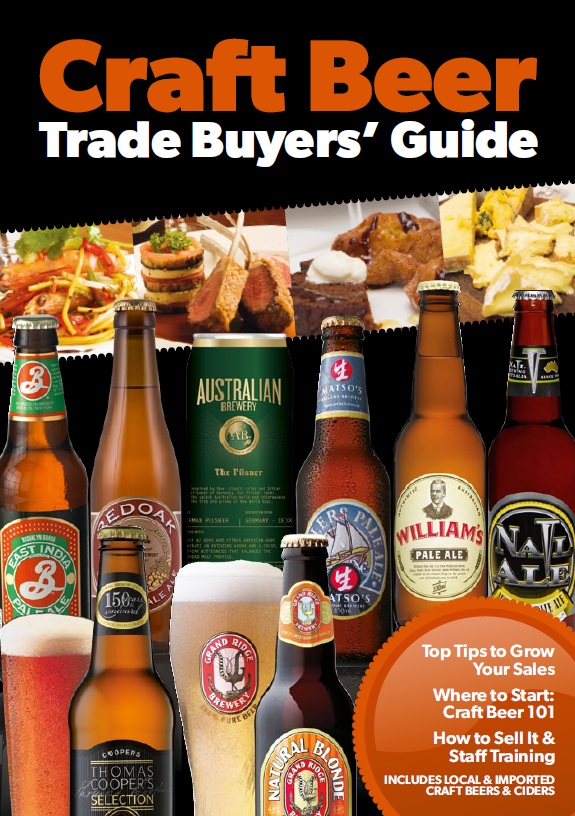 This 32 page booklet has distributed for free via National Liquor News, Australian
Hotelier and bars&clubs magazines.
Produced for the Australian on-
and off-premise liquor retailer, it aims to help these industries better understand craft beer,
and why they as retailers should consider selling it in their venues.There is plenty of advice from experts in all areas of the liquor industry as well as craft beer aficionados.
Download your copy now in PDF or via Isuu now.
Contents include:
What is craft beer & why you should consider selling it,
How to taste craft beer,
Building a craft beer list & staff
training,
Beer & food matching,
How to sell craft beer,
How to store
& serve craft beer,
Glassware.