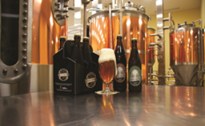 If brewing is the career for you, increase your technical skills, and gain two formal qualifications with a nationally recognised Certificate II in Food Processing (Brewing) at TAFE SA. This short course will provide you with hands-on intensive training in producing great commercial craft beer. You can also complete your Institute of Brewing (IBD) General Certificate of Brewing (GCB) exam at the same time.
This short course is delivered at TAFE SA's Regency Campus, which is fitted out with a state-of-art in-house brewery, allowing you to brush up on the theory, and practice all the technical steps involved in the micro brewing process.
TAFE SA, Brewing Lecturer, Stephen Nelsen, a qualified and experienced brewer and accredited trainer, will present a thorough tutorial series based on the IBD industrial learning material. The course will focus on the real strengths of the craft beer segment, as well as tackling the issues of applying this to a small business. Guest lecturers from the industry will deliver enlightening presentations on specialty subjects from barley, malting, yeast, microbiology, laboratory skills, to packaging and excise.
"There is an incredible amount of science underpinning the brewing knowledge, that the craft brewer relies on to develop and produce their quality products, which this short course will cover, but importantly, the course fosters the art of beer and the passion that students have for the craft," said Nelsen.
"This course is ideal for existing brewpub and craft brewery owners and workers, or those looking for entry into this exciting and rapidly expanding industry."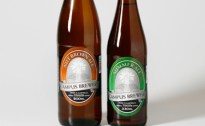 MICRO BREWING COURSE DETAILS
When  
Held over two weeks between 13-17 April and 4-8 May, 2015
Where
TAFE SA Regency Campus
137-163 Days Road
Regency Park, South Australia
Fees
TAFESA course fee $1,500
IBD exam fee £290 (optional, student should apply separately by 1 March 2015)
Campus accommodation fee $340 per week (Includes all meals, linen and internet in Regency International House on Campus)
For more information or to register, contact:
Tel: (08) 8348 4579
Email: desiree.ferrao@tafe.sa.edu.au
Website: tafesa.edu.au