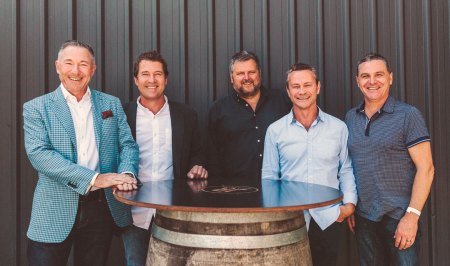 By James Atkinson, The Shout
ASX-listed craft beverages accelerator Founders First has acquired two hospitality venues that will showcase its portfolio of brands.
The company on Friday informed the ASX it had acquired Potters Brewery and Brasserie in the Hunter Valley, NSW, for approximately $1.5 million.
"Founders First plans to upgrade and rebadge the existing, high-quality and award-winning brewery to 'Foghorn Brewery, Hunter Valley'," the announcement revealed.
"Founders First plans to further invest approximately $2 million to redevelop, rebrand and activate the licensed premises, with a staged investment approach commencing 3Q FY2020.
"Founders First's partner branded products are expected to be on tap and available for take- away sale, supported by a planned program of brand activation to drive awareness and trial and volume sales through the outlet."
Founders First acquired a stake in Newcastle's Foghorn Brewery in early 2019. 
"Ideally, over time we're looking to grow the brewing side here, while maintaining some of the really key brands and beers like Hunter Kolsch and Slaked Magpie that have got a great reputation and are very successful in their own right," Shawn Sherlock, co-founder of Foghorn Brewhouse, told Beer & Brewer.
"Foghorn is growing in the local Newcastle and Hunter area. And this is part of that growth. It's really exciting that as a brand we will be able to grow up here in the Hunter and hopefully over time look to improve and grow the brewing capacity on-site here which will improve and grow the overall Foghorn brewing capacity. That's part of the long term plan.
"It's about taking over an existing successful venue and then building on those strengths."
Also on Friday, the company confirmed settlement of its acquisition of a hospitality venue in Moonee Ponds, Victoria, which is scheduled for opening in May 2020.
"The Moonee Ponds venue is planned to showcase the portfolio of brands within the Founders First brand partner community; providing an exciting and engaging platform to stimulate consumer and retail customer brand trial, awareness and advocacy and in turn, driving increased brand sales," the company said.
Founders First says these are the first in what will become a national chain of craft concept venues to support its brands.
The company listed on the ASX on December 17 last year, following the completion of an IPO that raised $15,780,900, representing 26 per cent of its total issued share capital.
The company made its first investment in Jetty Road Brewery in 2017, and announced a raft of additional deals with other beverages producers in the lead up to the float.