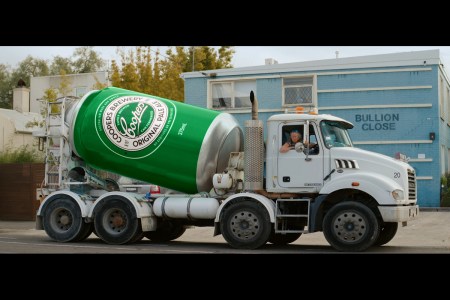 Things are literally rolling on for Coopers as the South Australian brewery unveils its single biggest marketing campaign in its 160-plus year history.
After saying it was "cautiously optimistic" for the future after recording a slight fall in total beer sales in the 2022 financial year, the Coopers Roll campaign launched this month and includes a short film and an augmented reality game. Coopers said it's been created "to ensure all drinkers are unlocking the full potential" of their beer as "gently rolling a Coopers keg, bottle or can before opening is the final touch of the secondary fermentation process which gives the beer its unique cloudy appearance".
In the short film by Melbourne-based production company Hooves, you're introduced to a bartender who imagines seeing everyday objects as rolling cans of Coopers beer on his way to work. The game, created by Sydney-based immersive technology firm Unbound, is available to play at coopersroll.com.au where there will be $25,000 worth of prizes up for grabs for drinkers who can nail the perfect roll.
The Roll campaign follows the recent release of Coopers' first ever mid-strength lager – the low carbohydrate, low calorie Coopers Dry 3.5.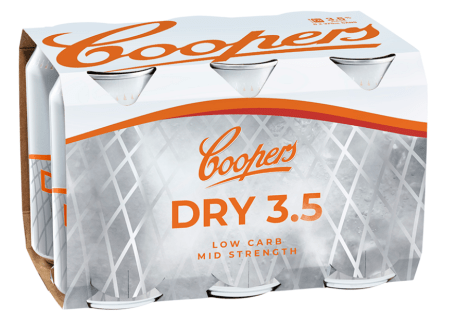 It's arrival follows a six month trial where Coopers said it became "one of the top mid-strength brands sold in NSW independent retailers and a top 10 brand at several mining sites in Western Australia".
Coopers national marketing manager Kate Dowd said: "We've seen significant growth in this beer category around the country and it was time to offer Australian drinkers a new high-quality option to satisfy their thirst for mid-strength lagers.
"Our portfolio already features one of Australia's favourite mid-strength ales in Coopers Mild Ale, however we know that retailers and consumers have been asking for the great Coopers taste in a lower alcohol lager and we're pleased to answer the call. Coopers is fortunate to have some of the most passionate beer fans in Australia and we take their ideas for new products seriously."