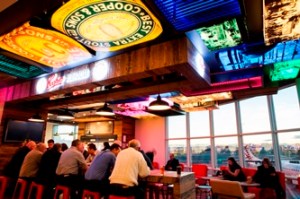 Coopers Brewery opened a new Coopers Alehouse at Sydney Airport's T2 domestic terminal yesterday, 21 August.
The opening is the second Coopers venture into airports, with a sibling Alehouse already operating at Adelaide Airport.
Coopers Brewery Chairman Glenn Cooper said that the second venue, at Australia's busiest domestic airport, was "a fantastic opportunity to put the Coopers name in front of vast numbers of travellers from all over the country".
Cooper also didn't rule out the trend of Alehouses at airports continuing, stating, "We are currently considering similar projects".
Emirates Leisure Retail Australia, who operates a host of bars and cafes at major Australian airports including the Hudson's Coffee chain, will operate the venue.
The Sydney Alehouse will offer Coopers products exclusively.