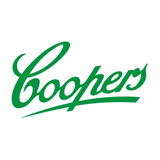 Coopers has announced that it has inked deals with two major festivals, to come on board as sponsors / suppliers. The South Australian brewery has signed up to sponsor the Woodford Folk Festival for the next three years, as well as teaming up with electronic music festival Stereosonic.
Woodford Folk Festival, held annually in Queensland from 27 December to 1 January, is an event of international standing. It showcases thousands of performers and hundreds of events featuring local, national and international artists. Coopers will use the Woodford Folk Festival to feature Coopers Original Pale Ale and Coopers Dark Ale.
Stereosonic presents a broad spectrum of some of the world's biggest electronic and dance music acts. The national event runs for two-days across Brisbane, Adelaide, Perth, Sydney and Melbourne in November and December. Coopers Clear and Coopers Mild Ale will be available to music lovers throughout the festival.
"As a dedicated sponsor of music and the arts, Coopers is thrilled to be associated with two of Australia's favourite music and cultural festivals," said Coopers National Marketing Director, Mr Cam Pearce. "The Woodford Folk Festival and Stereosonic both provide an exciting mix of popular music and events. These new partnerships reflect Coopers' commitment to and passion for music, culture and the arts. Our commitment to the music and festival scene is ongoing."