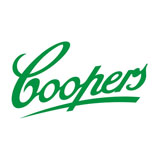 Coopers (SA) has released a statement, celebrating what has been a bumper year for the South Australian brewery, with sales surging past the 70 million litre mark for the first time in the company's 150 year history. The figure marks an increase in volume of 4.7% over the 2012 results, when Coopers sold 68.8 million litres for the year.
"December 2013 was our highest selling month on record, with 8.55 million litres of beer sold. This was 13% more than the previous record month in December 2012," said Coopers Managing Director, Dr Tim Cooper. "During December, we also enjoyed record sales of Coopers Original Pale Ale (almost 400,000 cases) and Coopers Sparking Ale (100,000 cases). A significant portion of our growth for 2013 can be attributed to our international beer portfolio, as well as good growth from the mid-strength Coopers Mild Ale. Strong sales in Pale Ale and Sparkling Ale also drove the volume increase."
For the number crunchers among us, the stats breakdown is interesting: South Australia is still the major market for Coopers, swallowing 26.9% of the total sales for the company, followed by New South Wales at 26.0%.
The big increases in volume came from the smaller end of the market for Coopers – Victorian consumption leapt 15.4%, with Queensland (12.1%) and Western Australia (9.4%) following close behind. Overall, Coopers represents 4.5% of the entire Australian market.