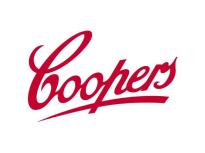 2012 was a huge year for Australia's largest family owned brewery, and Coopers has built on that success in the first half of 2013.Beer sales for the brand in the 2012/13 financial year rose 8.3% to a record 69.7 million litres.What that means in practical terms is that the brewery has been on a growth spurt for the last 20 years – averaging 9.8% over that period – which is impressive in a generally falling beer market, worldwide.
According to Coopers' Managing Director, Dr Tim Cooper, the beer brand now accounts for around 4.5% of the total Australian beer market – a number which is expected to continue rinsing in coming years.
Potentially contributing to this growth is the decision to absorb the Federal Government's most recent excise increase for packaged beer – effective 1 August 2013 – rather than pass it on to punters.
Dr Cooper also says that the brewery is in the process of expanding – including installing a second bottling line which was expected to be in operation by November this year – as the brand has moved from being a SA brand to being a national brand.