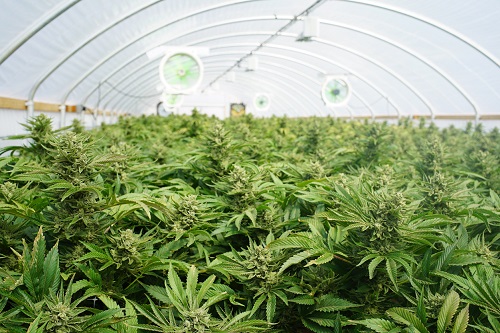 By Andy Young
Constellation Brands, the company which owns and distributes Corona Extra in the United States has signed a deal to buy a 10 per cent stake in the Canopy Growth Corporation.
Canada-based Canopy Growth is a leading provider of medicinal cannabis products, and Constellation has bought its stake ahead of its predicted legalisation of cannabis across the US. The company said the deal was also part of its long-term strategy to identify, meet and stay ahead of evolving consumer trends and market dynamics.
"Canopy Growth has a seasoned leadership team that understands the legal, regulatory and economic landscape for an emerging market that is predicted to become a significant consumer category in the future," said Constellation Brands President and Chief Executive Officer, Rob Sands. "Our company's success is the result of our focus on identifying early stage consumer trends, and this is another step in that direction."
In an interview with the Wall Street Journal Sands added that the nationwide legalisation of marijuana in the United States, was "highly likely, given what's happened at the state level".
Founded in 2014, Canopy Growth Corporation was one of the earliest commercial players in Canada's legal cannabis market and owns a collection of diverse brands serving customers in Canada and international markets where medicinal cannabis products are legal.
Bruce Linton, Chairman and Chief Executive Officer, Canopy Growth Corporation, said: "We are thrilled to have the backing of such a well-established and respected organization such as Constellation Brands. We look forward to working with the Constellation Brands team to access their deep knowledge and experience in growing brands as we continue to expand our business."
Linton also told CNNMoney that Canopy Growth was planning to develop a marijuana-infused, zero calorie drink which would not cause hangovers.
Spiros Malandrakis, senior analyst at Euromonitor International, said the move by Constellation represents the start of a possible directional change for some alcohol companies.
"The cannabis revolution is in full swing while the alcohol industry appears to be largely sitting on the fence, drink in hand, occasionally throwing crumpled cans in the general direction of the on-going legalisation debate," Malandrakis said.
"While hesitant comments from the likes of Brown Forman and Sam Adams over 2015-2016 highlighted the antagonistic dangers of the ascending cannabis industry for alcohol sales, more recent comments from the likes of Constellation and Heineken point to a change in direction – an embrace of a symbiotic rather than antagonistic approach.
"Cannabis can indeed cross-pollinate and, ultimately, become the fertiliser for radical innovation and experimentation."
Constellation has over 100 brands in its portfolio including Ballast Point, Pacifico Brewery as well as the US rights to Corona Extra.
Locally, East 9th Brewing from Melbourne announced that they're set to release Australia's first commercially available hemp beer. The human consumption of hemp has been banned in Australia since the early 1900s due to its association with cannabis, but will become legal by mid-November this year.
To coincide with this, East 9th Brewing will release up to 50,000 litres of Doss Blockos Hempire Hemp Ale in kegs to select venues across the country, with plans to expand distribution and product range into packaging by early 2018 as well.