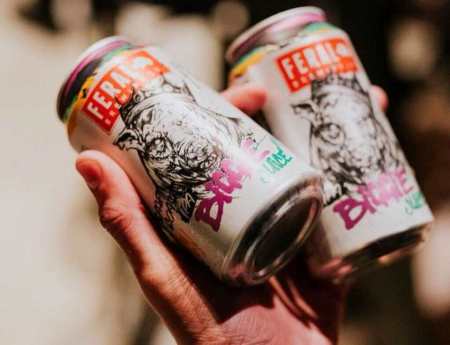 Coca-Cola Europacific Partners Australia (CCEP) has today announced that following a strategic review of its beer and cider portfolio the company will cease the production, sale and distribution of beer and apple cider products in Australia. The move will include putting the Feral Brewing Company up for sale which it purchased back in 2017.
Vice President & General Manager, Australia, Pacific & Indonesia, Peter West, said the decision to exit CCEP Australia's arrangements relating to beer and apple cider would better position the organisation to execute growth plans for its Spirits, Alcohol Ready-To-Drink (RTD) and Non-Alcohol Ready-To-Drink (NARTD) business.
"We are very proud of the journey and performance we have had in our beer and cider portfolio after close to two decades. The next growth phase for the portfolio to become a stronger key partner with our customers would require significant over-investment to accelerate scale.
"As a bottler of iconic brands such as Coca-Cola and Jim Beam, this would come at the expense of focusing our efforts, teams and innovation on our core Spirits, RTD and NARTD portfolios, where we have a much greater ability to drive category growth.
"A move away from beer and apple cider will allow for greater focus for our teams to execute our exciting growth plans in Spirits, RTD and NARTD and enable the future partners of these beer and apple cider brands to continue to accelerate their performance."
As a result of the decision, CCEP's current arrangement in Australia with C&C Group will come to an end during the first half of 2022 and its agreement with Molson Coors will not be renewed in the coming months. CCEP will be working closely with customers and brand partners to ensure a smooth transition that allows for the continued growth of brands that the CCEP team has worked so hard to build.
Following this decision, CCEP also launched a sale process for its high-growth craft brewing business, Feral Brewing Company. CCEP has appointed sector experts Kidder Williams Ltd to advise on the sale.
"On the back of the double-digit growth our Feral brand has achieved over the last four years and the strong business and brand loyalty the Feral team in WA has built, we are excited about what the future holds for Feral Brewing Company. It's time for this craft brand, a WA jewel, to stretch its potential under new ownership," said Mr. West.
Rekorderlig and Australian Bitters will continue to be managed in CCEP's alcohol portfolio alongside its Spirits and RTD brands.
This is an edited version of a media release distributed by Coca-Cola Amatil.