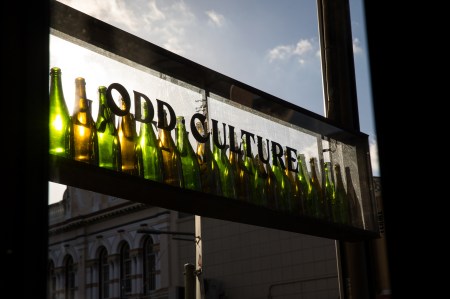 The Sydney-based Odd Culture Group – owners of The Oxford Tavern, The Duke of Enmore and the Old Fitzroy Hotel – will open their latest and most ambitious venture this weekend – an all-day eatery and bar in Newtown, as well as a bottleshop two doors up, where the overarching focus will be on fermentation in both its food and beverage offerings.
Called Odd Culture Newtown, the concept for the new two-storey venue is taken from the original Odd Culture bar that was on the second level of The Taphouse in Darlinghurst. Taking the bar inside a heritage listed King Street building, that once housed the iconic Happy Chef Chinese-Malaysian restaurant, came about after brothers James and Josh Thorpe split their interests in The Taphouse – with Josh taking over its lease and James uplifting the Odd Culture brand and transporting it to Sydney's busiest pedestrian strip.
But James told Beer & Brewer the Newtown venue is "the full realisation of the original Odd Culture concept and what it could become" while being even more ambitious in scope than what the group had originally planned late last year.
"It's looking spectacular and it's going to be a really special venue," James said as the finishing touches were being made ahead of this Saturday's opening. "What we're trying to achieve here is very precise and it's very complicated. It's going to be approachable but also the most interesting, pointy end beer venue in the country for sure. It's also going to kick these really lofty goals in terms of natural wines, but also with fermentation in food."
The new venue's mixed fermentation beer and natural wine focus was always a given with James' original Odd Culture beverage manager Jordan Blackman back on deck to help curate a diverse drinks list. But it's the fine dining side of the project where the big changes have occurred for a venue that has a 7am to 2am liquor licence.
James said prior to the group's executive chef James MacDonald (ex-Restaurant Hubert) starting in March the focus on food was "peripheral" but now would "realise the full potential of the place".
"We've always been passionate about beer and wine but James said it would be a real opportunity missed if we didn't try and do something special with the food. So we've almost tripled the size of the kitchen and it's really big and open and like what you get at (the now closed) Momofuku Seiobo – where you can sit up at the kitchen and have your meal served by the chefs."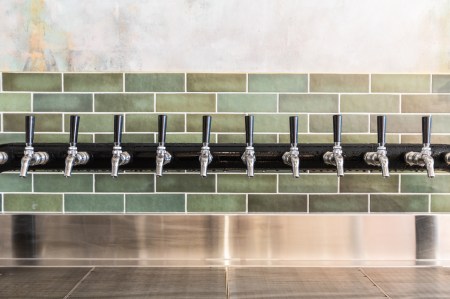 It will be strange seeing Cantillon on tap next to Reschs Draught, but that's what we're kicking for here."

James Thorpe, Odd Culture Group
Originally mooted to open back in March, COVID and its associated headaches for hospitality, as well as "insane planning and certification", sees Odd Culture Newtown open much later than expected. But all things considered, and with Sydney opening up and on the hopefully clear run into the Summer season, James is pretty pleased with the way things have worked out. He also thinks there's already a healthy appetite for what they're looking to achieve in Newtown, with the original Odd Culture bar winning Timeout's Beer Bar of the Year and, alongside The Taphouse, Beer & Brewer's Best Beer Venue – both back in 2019.
"It arrives at a good time and one where what we're doing should be broadly accepted," he said. "There's enough approachable stuff for anyone to have a good time in the venue. It's not going to be a stuffy place, where if you don't know what mixed fermentation is people aren't going to think you're an idiot.
"Our concept is all about fermentation and we've been obsessed with Belgian beers for some time – in particular Lambic and naturally fermented beers. There's going to be a decent showing of beers like that on tap and in bottle at all times.
"But in saying that, and given our location, we're deliberately making the tap list accessible in parts too. So for example we'll have Reschs on tap. It will be strange seeing Cantillon on tap next to Reschs Draught, but that's what we're kicking for here.
"We want people to come in and not feel intimidated. Having really cool and rare stuff but also having approachable options so people don't feel like we're asking for a second mortgage on their house or they can't get something they're familiar with."
The 12 taps for the opening will be pouring the aforementioned brands but also the likes of some back catalogue Wildflower, some fresh beers out of Bracket Brewing and also from Future Mountain, Two Metre Tall, Rodenbach and Garage Project.
The venue will also benefit from the large array of unique beer and wine coming through the new Odd Culture fermented goods and liquor store just up the street – which was, in ways, another reason for a delayed opening.
"We didn't want to do it half-arsed," James added. "We're not opening a Liquorland. Ordering really good beer and wine is not an overnight thing. It has taken us about nine months to get everything in. It'll constantly be a really special offering in there. There'll never be any filler."
The Odd Culture Restaurant & Bar is at 266 King St while the bottleshop is at 256 King St.