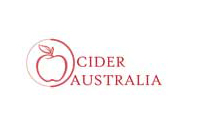 Entries are now open for the 2013 Australian Cider Awards, to be held in Orange, NSW, on Wednesday 9 October.
There are 14 award categories for cider and Perry makers from across the country to enter, with 150-plus entires expected fro the 2013 event.
This year's entries will be judged by US cider expert Gary Awdey, along with Australian experts, writer Max Allen, and Australian Brewery head brewer, Neil Cameron.
Awdey is an important addition to the judging panel, he is an award-winning cider maker as well as the president of the US Great Lakes Cider & Perry Association, and he has also been an international cider judge for some time. According to Cider Australia President James Kendell, his presence on the panel presents a unique opportunity for Australian cider makers.
"The Australian cider sector is enjoying remarkable growth and the awards are a great chance for producers – both small and large – to show off their product to an internationally-acclaimed cider expert in Mr Awdey," he says. "He has been judging cider in international competitions since 2004 and his ciders have taken several notable awards in international competitions in the US, England and Australia."
Kendall also believes that the awards are growing in stature year on year.
"As a growing number of drinkers across the country embrace cider as an alternative to wine and beer, it is important for Cider Australia to recognise the best of the best," he says.
Entries for the Australian Cider Awards close on September 24. For more details and entry forms, please visit www.cideraustralia.org.au or www.cideroz.com.au
Winners will be announced at an Awards Presentation Dinner, on Friday 18 October at the Sebel Hotel in Surry Hills. Tickets cost $120 and include a five course meal matched with award winning ciders. They're available via the Cider Oz website.
The event will kick-off a weekend of cider celebrations, with Australia's biggest cider festival being planned for Saturday and Sunday at Sydney's iconic Hotel Steyne in Manly.