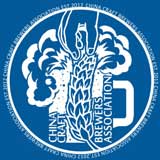 As part of Shanghai Beer Week – the biggest beer event in China – the China Craft Brewers Association will be holding a Brewers Conference put on by brewers and intended for brewers or industry professionals in China.
Craft brewing is still taking its baby steps in China, the organisers say, but with the rising popularity of craft beer in the Chinese market, the China Craft Brewers Association feels that the time is right to get a brewer's conference up and running.
The conference will feature presentations from brewers and other industry experts, aimed at providing the burgeoning craft beer movement in China with the key knowledge and skills to further grow the market.
The event will be held onThursday, 29 May at Liquid Laundry, a new brewpub concept that's been put together by the team at Boxing Cat Brewery. For more information, head along to the Shanghai Beer Week website.