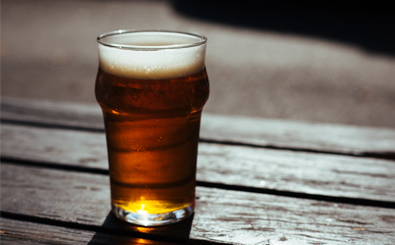 Written by Andy Young, editor The Shout
Lion has launched MoCU, a new online platform, which will enable consumers to buy curated collections of premium beer, cider and selected wines.
MoCU, which stands for Modern Curations Gallery, will feature products that have been sourced from Australia, New Zealand, Japan and the USA including White Rabbit RED, Emerson's Brewery 1812 and Yo-Ho Brewing Yona Yona Ale – the latter to be released in December.
MoCU eCommerce director Sandy Park said the site would help grow the beer category by appealing to consumers who were interested in discovering and evolving their personal tastes.
"We have collaborated with outstanding brewers and makers including Wada San from Spring Valley Brewery, Chuck Hahn from Kosciuszko Brewery, Richard Emerson of Emerson's Brewery and Chris Sheehan of Malt Shovel Brewery," Park said.
"Together we've developed a series of collections containing mixed themed beers or wines showcasing limited and seasonal releases from our breweries and vineyards, along with products consumers know and love."
The website will also feature a MoCU journal page, which will share the knowledge of collaborators from the brewing, wine making and art worlds.
"We believe brewing and wine making are as much an art as they are the result of science, which is why MoCU will host artworks drawing inspiration from some of the products available, in particular referencing how they came to life," Park added.
"The first MoCU exhibition will be staged in mid-January next year, with more information to be released closer to the date."
Chris Sheehan, the head brewer at Lion's Malt Shovel Brewery, said: "As brewers, MoCU is a great platform to showcase our harder to find offerings and one-offs that we've been working on, making them readily available for everyone to purchase.
"The Dark Discovery pack is a particular favourite of mine, it includes key examples of dark beers from both sides of the Tasman to help people explore the myriad of styles and flavour profiles available. Ultimately, this is what we're all about as brewers."
MoCU has 11 collections available for purchase and will deliver to New South Wales, Victoria, Queensland, Western Australia, South Australia and Australian Capital Territory.