Following the success of Brothers Beer at City Works Depot in Auckland, Andrew Larsen and Anthony Browne have taken Brothers to a new level – and location.  This second site, Brothers Brewery, situated within a large industrial space on Akiraho Street in Mount Eden loses none of the 'comfy kick your feet up on the couch' charm it is known for.
With an annual capacity of one million litres, the additional operation enables Brothers Beer to increase production of its core range, freeing up City Works Depot to go wild on seasonal and speciality brews. 'Keep an eye out for the barley wine and anything with imperial in its name,' says head brewer Andrew Larsen.
To complement the brewery, a restaurant – Juke Joint is serving slow cooked authentic American barbecue offerings. The two spaces are united by a large outdoor courtyard that welcomes patrons in – just in time for summer.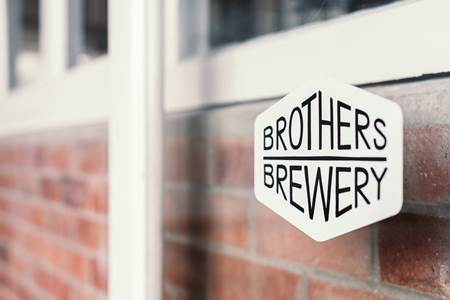 Brothers Brewery
5 Akiraho Street,
Mount Eden, Auckland
P: 09 638 7592
enquiries@brothersbrewery.co.nz