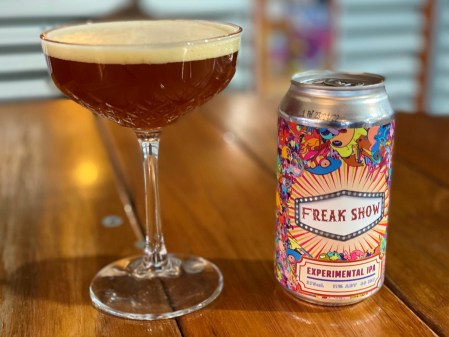 Following rave reviews at the recent Sydney and Melbourne GABS 2021 events Prancing Pony's special release Freak Show Experimental IPA is out now so you can keep the festival vibe alive.
The short story on the 11.0% ABV hopped-up version of a Belgian quadruple is: it's a spicy, 20 megaton banana bomb, oozing with strong aromas of all sorts, like the entire contents of Nana's spice cabinet have fallen into a barrel of hot Rum Pot.
Freak Show's full story is: a banana split on vanilla ice cream, with spiced rum-soaked stone fruits and berries poured over it, finished with a sprinkle of cinnamon. But wait, there's more. One half of a dried fig on each side, a hint of cherry, cardamom and a generous swig of Caribbean spiced rum, topped with a squirt of orange cream, more berries, a clump of candy fairy floss, decorated with a jasmine flower. This is a very bold but perfectly balanced strong beer, with intense aromas and complex flavours, finishing with a nice warming feeling. Let the freak show begin.
Find Freak Show here.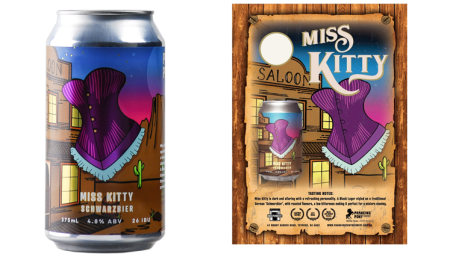 Prancing Pony have also re-released the crowd favourite Miss Kitty Schwarzbier Dark Lager (4.8%).
This delicious dark lager was so popular last Winter they've decided she needed to step out again this year. Miss Kitty, the Saloon boss, has been spooking around their brewer's head for a long time. Miss Kitty is dark and alluring with a refreshing personality. A Black Lager styled on a traditional German Schwarzbier, with roasted flavours, a low bitterness making it perfect for a Winter's evening. You can pour this limited release until your fingers get wet.
Find Miss Kitty here.
Prancing Pony Brewery Pty Ltd.
42 Mount Barker Rd, Totness SA 5250
www.prancingponybrewery.com.au
P: 08 8398 3881
E: info@prancingponybrewery.com.au