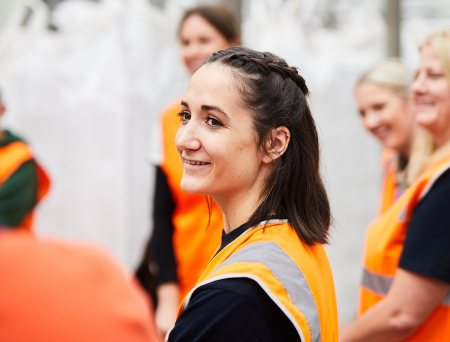 Brick Lane have created a new rye pale ale called STEREOBREAKER in collaboration with Pink Boots Society Australia and will donate $10,500 to the non-profit organisation's scholarship program.
Launching on May 28, STEREOBREAKER was headed up by Brick Lane brewer Emily Usher (pictured above) and utilised the Pink Boots Hop Blend – an annual blend of hop varieties that Yakima Chief Hops and Pink Boots have partnered on since 2018 to celebrate and support women in beer.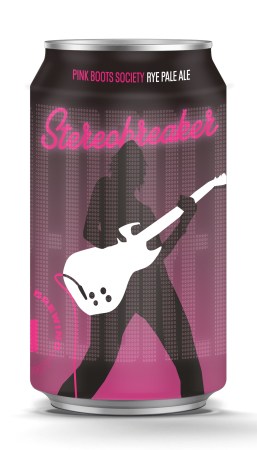 The fourth annual Pink Boots Blend was chosen via a virtual hop selection event involving women in beer from across the globe, including Australia, and this year consists of Cashmere, Ahtanum, Citra, Loral and Sabro hops, creating a blend with tropical, herbal, citrus and woody aromatic qualities.
"People assume there aren't many women in brewing or technical roles in the industry, so collaborations like Pink Boots are an opportunity to help build a community of women brewers and disprove that assumption," Emily said. "This brew day gave us the opportunity to give more visibility that women are working in and leading breweries. Strengthening connections with other women in the industry while creating something people will love to drink is very special."
The brewery said STEREOBREAKER is a light amber colour due to the Munich, Crystal and Rye malts – with the latter providing some light spicy characters. However, they said due to some generous dry hopping the Pink Boots hop blend takes the spotlight in both aroma and flavour.
Paul Bowker, Brick Lane's founder, said: "The Pink Boots hop blend is a way for us to show our support to all the amazing women and queer people in beer, inspire more talented people, and support diversity in this incredible brewing industry".
Brick Lane will donate $10,500 from the proceeds of STEREOBREAKER to Pink Boots' scholarship fund, which helps women in the industry attend educational seminars, classes, certifications and tours. Each year Yakima Chief, the American grower-owned network of family hop farms, contributes the sales proceeds from the Pink Boots Blend to the same program.
STEREOBREAKER launch events will be held at the following venues:
Sydney: Forest Lodge Hotel (Forest Lodge) Thurs 27 May 6-8pm
Melbourne: The Fox Hotel (Collingwood) Fri 28 May 6-7pm
Newcastle: Young Street Hotel Friday 28 May 6-8pm
Central West NSW: Monkey Bar Dubbo Wed 2 June 6-8pm
For more information head to the Brick Lane website.