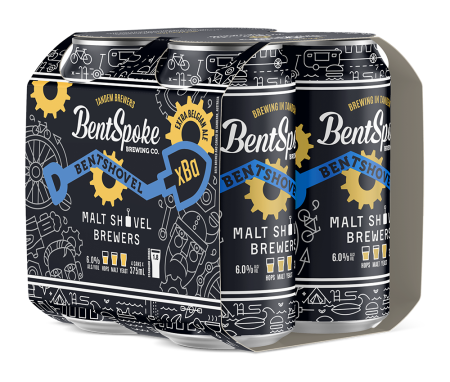 This year's BentShovel collab sees Malt Shovel Brewers and BentSpoke Brewing come together to create an Extra Belgian Ale or xBa. This beer is brewed with rich, deep amber malts and a farmhouse yeast, delivering a nice clean xBa with a pronounced malty backbone, and excitingly the first year you can find BentShovel in cans!
The collab came about through the long time relationship between BentSpoke's head brewer and founder Richard Watkins and Malt Shovel's brewmaster Chuck Hahn. Rich started his brewing career at the Hahn Brewery in Camperdown NSW, where he learnt the ropes doing manual labour on the pack line.
Since then, Rich and Chuck have continued to be close friends and always talked about creating a beer together and would talk about it whenever they would see each other at industry events, competitions and the local pub.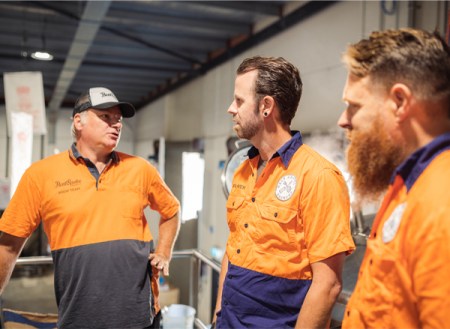 Incidentally, even the equipment at the Wig & Pen where Rich brewed for many years was made with Chuck's involvement back in the 80s. When it comes to brewing, Rich has always been known for using hops and Chuck for making sessionable ales.
After just over 30 years, it was good to see this collab finally come to brewition! The Belgian-inspired series continues this year with Malt Shovel brewers Rich and Haydo teaming up with Rich from BentSpoke to brew this xBa – a rich malty ale sure to be enjoyed anytime.
To learn more visit,
https://www.facebook.com/MaltShovelBrewers
https://www.facebook.com/BentSpokeBeer
https://maltshovelbrewers.com.au/