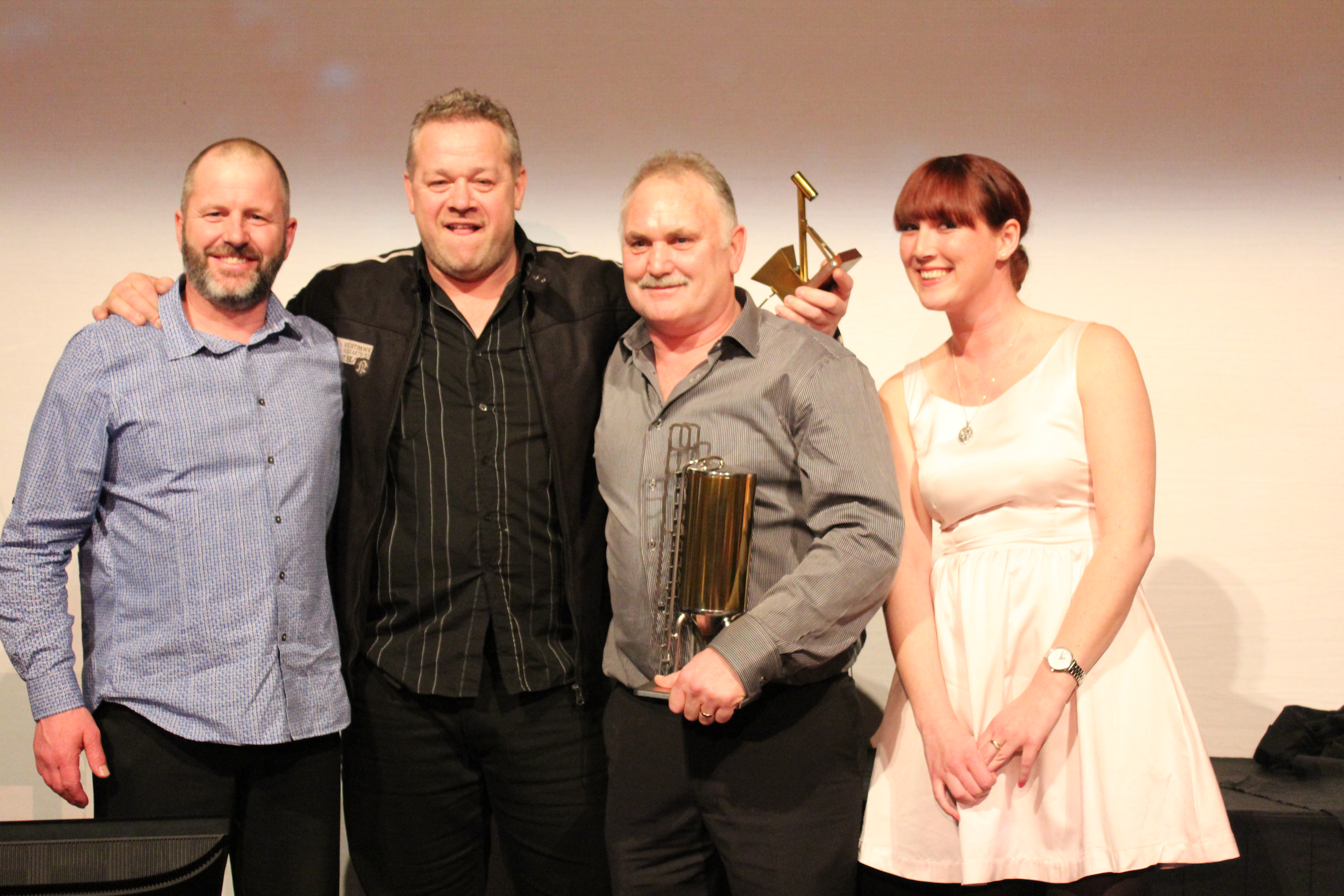 Harrington's Breweries (Christchurch) has taken out top honours at The Sutton Group Brewers Guild of New Zealand Awards, beating strong competition to be Champion Brewery in New Zealand for 2012.
Other trophies went to Boston Beer Co, for Champion International Brewery, James (Jim) Pollitt winning the Morton Coutts Trophy for Innovation (previous winners include the Yeastie Boys) and Garage Project took home two trophies for best Flavoured & Aged Style and best Festive Brew for their Dark Arts and Ziggy's Carrot Cake respectively.
Now in its 11th year, the Awards continue to be strongly contested with increased support from local breweries – there was a 20% increase in New Zealand entries on the 2011 levels.
This year saw the introduction of the Beer Writer of the Year Award, with Phil Cook taking home the inaugural honours.
Full details of the Trophy Winners:
New Zealand Champion Brewery
Harrington's Breweries
Champion International Brewery
Boston Beer Co
European Lager Styles
Wigram Brewing Company
Munchner Dunkel
International Lager Styles
Tuatara Brewing Company
Tuatara Pilsner
British Ale Styles
Emerson's Brewery
Regional Best Bitter
Other European Ale Styles
Golden Bear Brewing
Pirate Peach Saison
US Ale Styles
Liberty Brewing Co
Yakima Monster
International Ale Styles
ParrotDog
BitterBitch
Stout & Porter Styles
Wigram Brewing Company
The Czar
Wheat & Other Grain Styles
Tuatara Brewing Co Ltd
Tuatara Hefe
Flavoured & Aged Styles (incl. Fruit/Spice/Herb/ Honey/Smoke)
Garage Project
Dark Arts
New Zealand Specific Styles
Boundary Road Brewery
NZ Pure
Specialty, Experimental, Aged, Barrel & Wood-Aged Styles
8 Wired Brewing
Grand Cru 2011
Cider & Perry Styles
Bulmer Harvest
Harvest Pear Cider
Cask Conditioned
Townshend Brewery
HM's Black Strap Porter
Packaging
Tuatara Brewing Company
Tuatara Range
Festive Brew
Garage Project
Ziggy's Carrot Cake
Morton Coutts Trophy for Innovation
James (Jim) Pollitt
Brewers Guild New Zealand Beer Writer of the Year 2012
Phil Cook
Full details of all the Gold, Silver and Bronze medals and all awards can be downloaded by visiting: http://brewersguild.org.nz