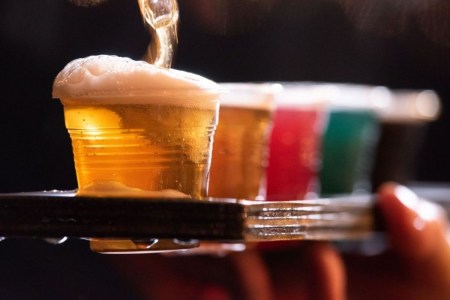 GABS Craft Beer & Cider Festival is inviting brewers across Australia, New Zealand the world to create a brand new beer or cider for the festival.
Over the years, more than 1,000 Festival Beers & Ciders have been served at GABS, with many winning awards and going on to become mainstays in brewery stables.
GABS is celebrating its 10th year in 2020 and, this year, is putting the spotlight on the Festival Beer & Ciders, past and present.
"Based on feedback from both attendees and participating breweries, we're bringing the focus back to what the idea of Festival Beers & Ciders was originally all about… allowing well-made, unique and creative brews to be trialled by the biggest gathering of craft beer lovers in the country," says a festival spokesperson.
"With this in mind, we will now be limiting the number of AUS/NZ Festival Beers & Ciders to a maximum of only 120 taps at all events (from 180 maximum in 2019)."
GABS is asking brewers and cidermakers to provide 30L kegs of their Festival Beers & Ciders rather than 50L kegs, following the recent changes to Australian excise arrangements.
"This will allow us greater flexibility in ensuring we are serving your Festival Beer or Cider in the absolute best condition at each festival," continues the spokesperson.
The winners of the GABS People's Choice Awards for best Festival Beer and Best Festival Cider will be announced at the festivals themselves, with the Australian winners announced at GABS Sydney and the New Zealand winners at GABS Auckland.
Registrations for GABS close on Friday 31 January 2020 (or when capacity is reached), with registrations confirmed on Friday 7 February.
Brewers and cidermakers will have February and March to make their beers and ciders before delivering kegs to the GABS warehouses in Auckland or Melbourne. Kiwi brewers need to get their beers in between 6 and 10 April 2020, while for Australian brewers, the deadline is from 20 to 24 April 2020.