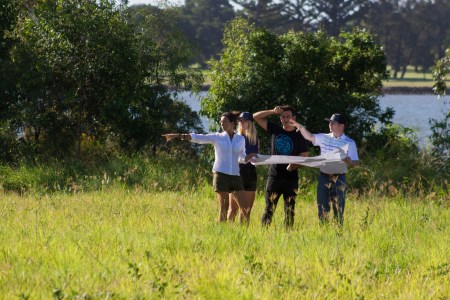 By Andy Young, TheShout
Brisbane City Council has approved the development application that will see Scottish craft brewers BrewDog begin work on its Australian brewery.
The $30m plans for the project which includes a 50hl, 3,000m2 brewing and canning facility as well as a restaurant, taproom and visitor centre were presented to the local council who gave their support for the development.
Brisbane City Council's approval of BrewDog's development application means that the brewery is now on schedule to start construction in July of this year. The building is due to be completed by the end of 2018, and the first Brisbane-brewed BrewDog beer should be released in the first quarter of 2019.
"We couldn't be happier to set up our brewing operation in the awesome area of Murarrie," says Zarah Prior, director of BrewDog Australia.
"We've seen incredible support from the local community, local brewers, and council in both Brisbane and the wider QLD region. We want to build on South East Queensland's remarkable success as the home of some of Australia's most awarded and loved craft breweries, and add our voice to grow the appreciation of great craft beer in Australia.
"We're committed to building our local relationships and the community with Brisbane's amazing independent businesses."
Councillor Ryan Murphy (Doboy) said: "The local area of Murarrie and Cannon Hill don't have a single pub in either suburb, now we're getting the biggest brewery in all of Brisbane – residents are over the moon about this."
The launch of BrewDog Australia is expected to generate 150 jobs in the Brisbane area over the next 5 years.