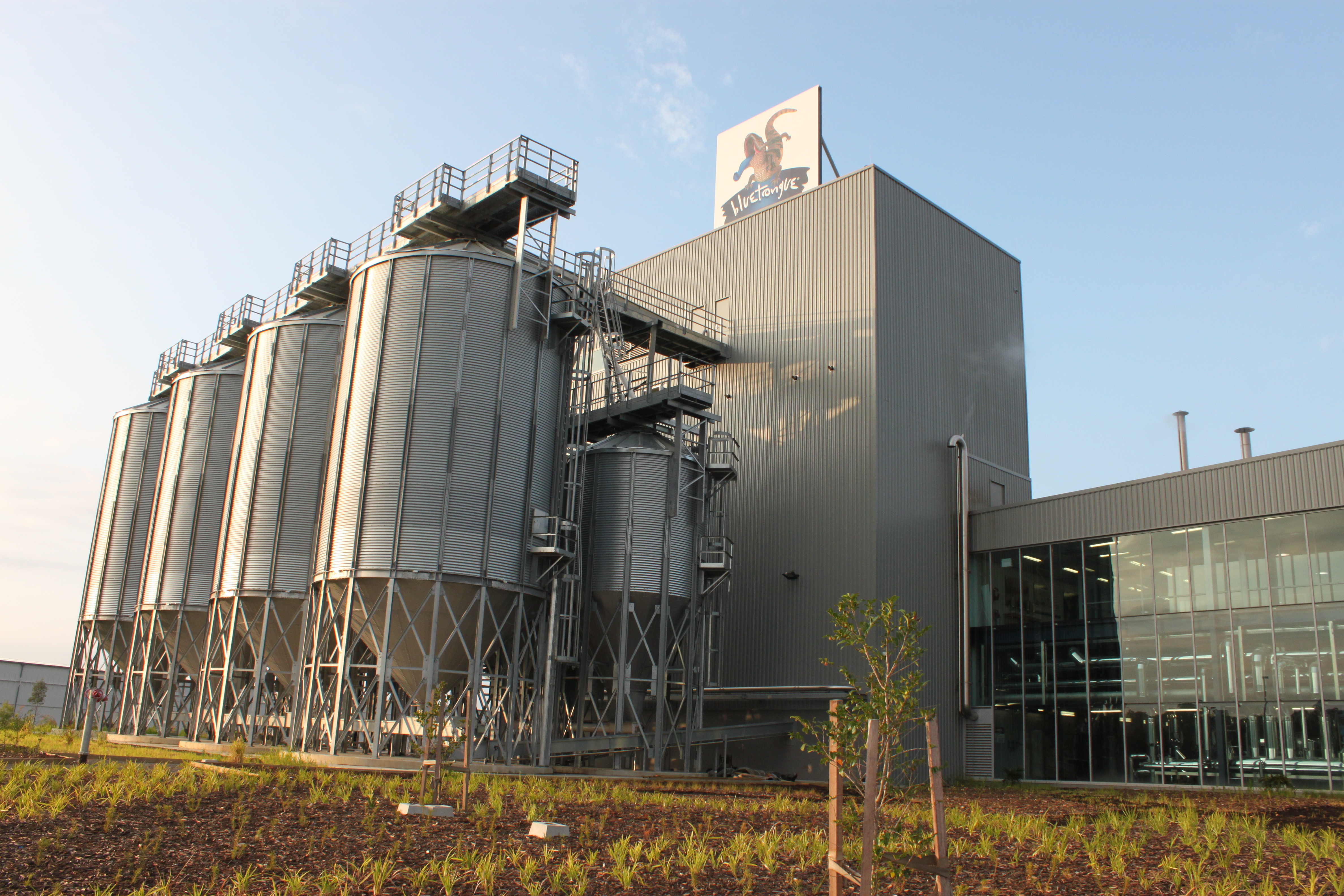 Bluetongue Brewery situated on NSW's Central Coast, will raise a glass on Friday to celebrate its first birthday. In July last year, the first beers rolled down the line into the waiting hands of Jennifer Hawkins and John Singleton – one year on, the brewery has produced over 60 million bottles, 62,000 kegs of beer, commissioned 12 brands and completed over 700 brews.
CEO of Pacific Beverages, Peter McLoughlin said, "We are thrilled with the quality and consistency of the beers being brewed at the brewery and have delivered on our consumer promise in this regard. We have made significant progress in improving production efficiencies and now have a great platform for growth and innovation.
"We are also happy with the progress we have made with our sustainability credentials, having designed and built one of the most environmentally friendly breweries in the world. We are saving up to ten Olympic sized swimming pools of water annually through reduced consumption as a result of the water recycling plant and are working towards our goal of 2.2 litres of water used per litre of beer produced."
In addition to the environmental success at the Brewery, Bluetongue Premium Lager has shown excellent business results growing in excess of 60% over the last six months in a declining and difficult market. McLoughlin said, "We are really pleased with the way the brand is performing in the market and Australian consumers are obviously enjoying the perfect balance of taste, aroma and finish that Bluetongue Lager offers".
The Bluetongue Brewery is now fully licensed for the production of Miller Genuine Draft and Peroni Nastro Azzurro by the international Brewmasters who test and taste the brews on a monthly basis and audit bi-annually to ensure that quality and brand integrity are maintained. Bruers Bright was added to the portfolio last November and this draught-only-brand is now sold at over 500 venues nationally.
The brewery has also produced different packaging formats, experimenting with 15 and 8 bottle configurations. This brand and pack versatility showcases the superior design and flexibility of the Brewery and bodes well to capitalise on future opportunities.
Starting out with just 23 employees at the original brewery in Newcastle, the team at Bluetongue Brewery has grown to 65 personnel, who will celebrate the anniversary on Friday with a traditional Aussie barbeque before continuing to produce great tasting, premium beer for its thirsty consumers.
About Bluetongue Brewery
Bluetongue Brewery was founded in 2003 by four entrepreneurs who set out to create a premium Australian beer with the iconic stamp of their local region. The original Bluetongue Brewery was located in the Hunter region at Cameron Park until it was purchased by Pacific Beverages in 2007. Pacific Beverages, the joint venture Company formed by Australia's largest non-alcoholic beverage company Coca-Cola Amatil (CCA) and global brewer SABMiller, invested $120 million into the construction of the new brewery which became operational in mid 2010. The Brewery features a twin stream brew house that allows for both larger and smaller volume products including seasonal and craft brews, as well as three separate packaging lines with the main bottling line running at 48,000 bottles per hour or 13 bottles per second.
Bluetongue Brewery's prides itself on its sustainability credentials, investing over $10 million into a water recovery plant with the aim of targeting global best practice standards in terms of water usage.
Bluetongue Brewery is the first new brewery to be built in NSW in 40 years and is now the states' second largest brewery. Bluetongue Brewery has been engineered for taste, quality and flexibility, brewing a combination of Australian and International beers from the Pacific Beverages portfolio including; Bluetongue premium and craft ranges, Peroni Nastro Azzurro and Leggera, Miller Genuine Draught, Miller Chill, Grolsch and most recently, Bruers Bright. In its four year history, Pacific Beverages has grown its market share of the premium beer segment in Australia to approximately 10%. www.bluetonguebrewery.com.au