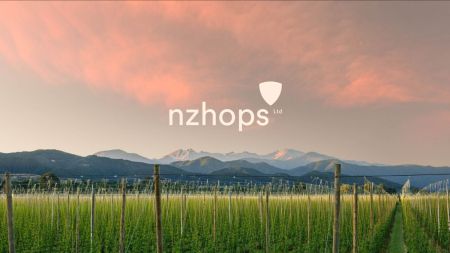 Just days after confirming it had acquired the Tasmania-based HopCo Bintani has now announced it will be the exclusive distributor of NZ Hops products in Australia.
In a statement Bintani and NZ Hops said their new partnership would ensure Australian brewers had greater access to the premium hops grown and marketed by NZ Hops, including globally in demand favourites such as Motueka™, Nelson Sauvin™, and Nectaron®.
Bintani's joint CEO Phil Meddings said: "This is an exciting time for Bintani and the Australian brewing industry. At Bintani we strive to deliver the highest quality and most innovative products to our customers. This partnership with NZ Hops will deliver Australian brewers consistent and reliable supply of some of the world's most unique, impactful and delicious hops. We are very proud to have the opportunity to represent such world class hops that are grown practically in our backyard."
Meanwhile, to further bolster their presence in the Australian market, industry figurehead Kirrily Waldhorn (pictured) has joined NZ Hops in a newly formed position of Sales & Marketing AU. Kirrily has over 20 years of experience working across many aspects of the Australian beer industry including with Lion but also as a beer writer, presenter and judge.
"I love the sensory role that hops play in beer, so I am thrilled to be working with NZ Hops and alongside Bintani, to help bring these unique and vibrant hops to our Australian brewers." Kirrily said.
NZ Hops CEO Craig Orr said establishing a strong presence in Australia was a key part of their brand-led strategy and focus on building a reputation as the leading supplier of New Zealand grown premium hops to the world.
"We consider Australia a key market for our premium products and now with dedicated local resource and our new distribution partnership we are really excited to look ahead and build great relationships with brewers across the Tasman."
On July 1 Bintani said it had acquired the hops business of HopCo – the hop supply company founded in 2001 by father and son team John and Sandy Ross.
"We love everything about hops but strategically, hops are competitive so integrating HopCo into our existing business will mean we can compete strongly," Phil Meddings said. "We have the scale and geographic footprint required to look after customers everywhere and now we've really enhanced the portfolio of high-quality hops we can offer our customers."