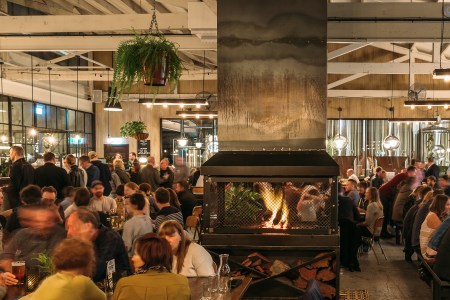 Welcome to the third edition of the Beer & Brewer Top 50 Brewpubs list.
Hospitality has become an essential part of any craft brewery's offer these days, providing a direct source of a revenue and the chance to showcase their range of beers to the beer-loving public.
For us punters, the chance to taste a beer practically straight out of the fermenter is not one to be missed. This year, we have taken a more refined approach to proceedings. Those of you who read our Winter issue will remember that we split up our Top 65 Beer Venues into different categories.
The Top 50 Brewpubs have been divided into five different categories as well to help you better plan your visit.
Looking for somewhere with a great outdoor area to sip in the sun? Then check out our Beer Garden list. Looking to feast on great food while you sample beers? Why not visit one of the nine brewpubs in our Food list? The brewpubs have been categorised into Food, Beer Garden, Staff, Interior and Community, and while many of them also excel in other categories and would look equally at home elsewhere, our esteemed judging panel highlighted certain attributes above all.
However, there were five venues that were deemed so impressive, that scored so high in so many judges' eyes that we have separated them from the crowd and put them into our Panel's Picks (see below).
While this year's Top 50 Brewpubs have not been ranked, there were some that impressed our judges in almost all categories. Of these, Melbourne's Stomping Ground once again reigned supreme, clinching the title once again.
Adelaide's The Wheatsheaf Hotel, The Lord Nelson in Sydney, BentSpoke Brewing in Canberra and Newcastle's Foghorn Brewhouse completed the Panel's Picks.
The competition was exceptionally fierce this year and there were many deserving venues that alas just fell short of the list, but this only goes to highlight the richness on offer across the entire country for us beer lovers. Our panellists were asked to make difficult and subjective choices, and while you may feel some worthy brewpubs to be missing, you can rest assured that the ones on it are well worth a visit.
The complete list of the top 50 brewpub, together with judges' comments, can be found in the Spring Issue of Beer & Brewer, which is on sale now in newsagents, liquor stores and home brewer shops. You can subscribe to Beer & Brewer here.
Did we miss your favourite brewpub? Tell us on Facebook what your top brewery bar is.
The Panel's Picks
Stomping Ground, Collingwood VIC
The Wheatsheaf, Adelaide SA
The Lord Nelson, The Rocks, NSW
BentSpoke Brewing, Canberra ACT
Foghorn Brewhouse, Newcastle NSW