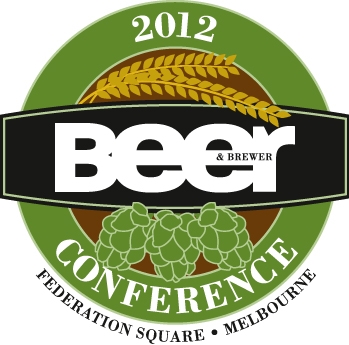 Always
dreamed of starting your own microbrewery and are finally ready to take the plunge? Better yet, do you already work in the industry as a brewer,
on-premise manager or in liquor distribution? Well, here at Beer &
Brewer we are elbow deep in organising our conference and trade show for
2012 and we'd love to have you come along, either as an attendee,
presenter or exhibitor.
Timed
to coincide with the Australian International Beer Awards (AIBA)
presentation dinner, our conference is the perfect opportunity to catch
up with fellow brewers and members of the industry in the fabulous
surrounds of Fed Square in Melbourne. This one day conference and trade
show will be kicking off at 9am May 17 and running through until 4pm
that afternoon – leaving plenty of time to get your hair done before a
big night out at the AIBA dinner.
The
event will centre on a series of discussion panels covering a wide
variety of topics that currently concern the industry. These include
packaging trends and developments, draught beer systems and excise
administration, beer styles and taste training, hops
(varieties, purchasing and recipe development), starting a microbrewery
and the business of brewing, and many more. With expert panels to chair
the discussions it is certain to be an interesting and informative day,
with plenty of opportunities to network in the tradeshow section of the
event.
Would you like to be a delegate? Sign upnow.
If you're interested in attending or sponsoring the event contact David Lipman on Tel: (02) 8586 6172.