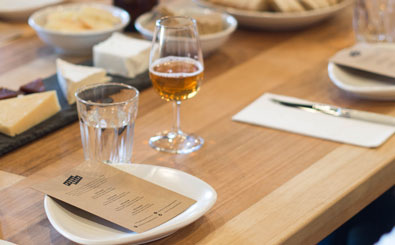 Boatrocker Brewing Co. and beer and cheese experts, Piggyback, have joined forces for a one-off event, Boatroquerfort, this Saturday (23 January).
Guests will enjoy an indulgent journey through five cheese and beer pairings, all while surrounded by developing brews in Boatrocker's Barrel Room.
Boatroquerfort will showcase the full spectrum of Boatrocker's beers, from pales and IPAs, to the barrel-aged range and some show-stopping sours.
Each beer has been expertly paired with a cheese that will enhance the experience of each brew by emphasising or bringing out different flavours.
What: Boatroquerfort – a beer and cheese pairing
When: Saturday, 23 January from 2-5pm
Where: Boatrocker Barrel Room – 51 Macbeth Street, Braeside VIC
Tickets: $55 on sale here