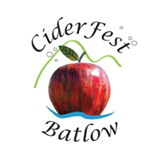 The Batlow CiderFest is set to return in 2014, with an industry conference on 16 May to be followed by the CiderFest itself in the main street of Batlow on 17 May.
The street festival will feature cider tastings, local produce sales and a range of entertainment. The event, founded by Harald Tietze, aims to support the local Batlow community, apple producers of Australia and the rapidly expanding Australian cider industry as well.
The industry conference, put together by a team led by Kevin Dodds from the NSW Dept of Primary Industries, will feature a wealth of knowledge about the world of cider. The speaking list includes Sam Reid (Willie Smiths), Justin Hall (Redwood Cider Co), Drew Henry (Henry's of Harcourt) and Neal Cameron (The Australian Brewery), as well as Ian Kingham.
For more information on the event, get in touch with the team via the Batlow CiderFest Facebook page.