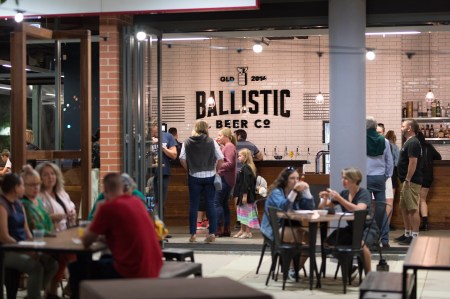 Ballistic Beer Co. has announced that it has reached an agreement with Founders First to assist with its continued national expansion.
Founders First is a 'craft beer accelerator' that invests in early and mid-stage brewery and distillery businesses. The company's Indie Craft Collective is currently comprised of Foghorn Brewhouse, Jetty Road Brewery and Sauce Brewing Co.
"Ballistic has made rapid progress over the last three years both in terms of building our brand and our retail and wholesale sales in SE Queensland and beyond, as well as on the hospitality side," says David Kitchen, founder of Ballistic. "As we continue to build our nationwide sales, this inevitably brings additional costs and complexities in terms of adding additional sales and distribution staff.
"As we move out of our home market and into Victoria and NSW, sharing resources and costs with like-minded breweries always seemed to be a logical answer. 
"Founders First and their Indie Craft Collective provide us with the opportunity to share in a pool of 14 sales reps across Australia in a manner which will be both resource and cost efficient. In addition, the industry-leading team at Founders First brings us the ability to tap into best in class resources in sales management, marketing, branding and distribution.
"For all of these reasons, we are confident that this relationship with Founders First will be a winning arrangement for our staff and customers."
Ballistic recently opened its third venue on Wednesday 23 October.
"The opening of Ballistic Springfield was a huge success.  We were run off our feet during the first weekend," adds Kitchen. "We will continue looking for venues to bring our beer to the community. Now with Founders First experience in venue development and management, I hope we can make future venues an even more memorable experience for our customers."