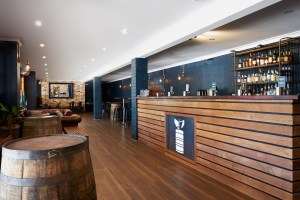 Ballistic Beer Co has taken on a new restaurant/bar venue in Brisbane's West End.
This is the brewery's second venue and will feature its range of beers, sourced direct from the brewery which is located 20 minutes away in WWII munitions sheds in Salisbury. The kitchen will provide food designed to complement those beers, while a guest tap will offer a constantly varied selection chosen by head brewer Lachy Crothers.
The aim, according to Ballistic's founder David Kitchen, is to create a space "where good food and excellent beer come first… a destination bar for the neighbourhood".
The venue will open on 11 May, from 3pm, and is located at 1/208 Montague Road.