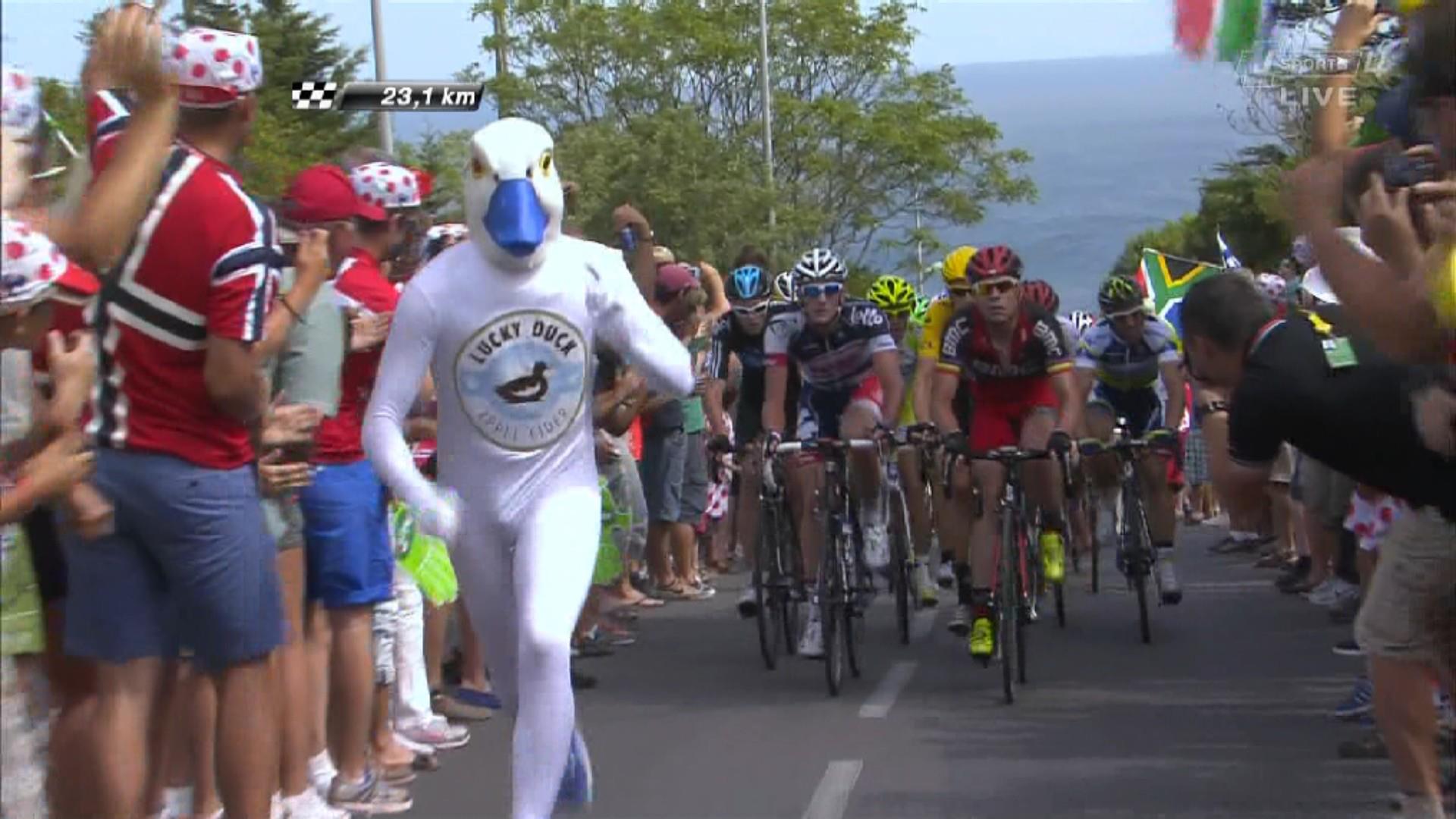 Lucky Duck Cider Company's mascot was a surprise winner of the Category Three climb up Mont St Clair in the seaside town of Sete, on Saturday the 14th of July.
Lucky broke away mid way up the Category Three incline to lead Evans and Wiggins to the top and take the 10 points.
On a day traditionally fought hard for by the French, an Australian Duck stole the limelight (seen above on the live telecast).
Duck couldn't believe his luck "I've been training for days but I never thought my waddle would get me across the line first."
Asked how he would spend the rest of Bastille Day Lucky replied, "At le pub of course, I wonder if they have Duck's yet?"
To watch his impressive victory head here… http://youtu.be/k0nhMzarUKc