13 January 2011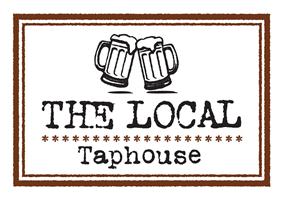 Australia's most unique beer festival will also now be raising funds for the Red Cross Queensland Flood Appeal.
The Great Australian Beer SpecTAPular will take place in Sydney and Melbourne on Saturday February 12th at The Local Taphouses, Australia's most awarded* specialist beer venues.
22 of the best craft breweries from around Australia are currently brewing away to create a special brew for the festival. The beers will be either "one offs" created especially for the event, or the pre-release of some new and unique beers.
Some of the beers include a Belgian Red Ale with cranberries and whiskey-soaked cherries, a Maibock strong lager, an Organic Blueberry Hefeweizen, a Traditional Bitter, a jasmine infused India Pale Ale, a Coconut Brown Ale, a Double Belgian Wheat Ale, an Imperial Mocha Porter, a Kellerbier matured on roasted oak chips, a Belgian Wit Raspberry beer with coriander and sweet orange peel, a strong Scotch Ale (aka Wee Heavy), and a Chocolate Chilli Porter.
The Local Taphouse's seasonal SpecTAPulars each have a different beer theme and have become a firm fixture on every beer lover's calendar.
Date & Time: Saturday February 12th – midday until 1am
Location: The Local Taphouse (Melb) – 184 Carlisle Street, East St Kilda, Vic 3183
The Local Taphouse (Syd) – 120 Flinders Street, Darlinghurst, NSW 2010
More: www.thelocal.com.au
Cost: Donation to Red Cross Queensland Floods Appeal (min Gold Coin)