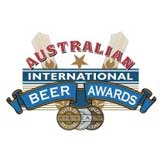 The Australian International Beer Awards (AIBA) presentation dinner is looming large on the horizon, with a swag of Australia's most prestigious beer trophies on offer for the best beers in the land.
This year's event will be hosted by Paul Mercurio, and will feature an incredible menu, lovingly crafted by three of Melbourne's best chefs. Scott Pickett from Saint Crispin is handling the entrée, with high-profile beer aficionado Chris Badenoch on the pans for the mains and Darren Purchese of Burch & Purchese fame putting up the dessert – and each course has been matched to a 2013 AIBA award-winning brew.
Debuting on the night is this year's AIBA collaboration brew, called "Land of Plenty", it's been crafted by the three trophy-winning brewers from 2013 – Jaideep Chandrasekharan from CUB, Brendan Varis, Feral Brewing and Andrew Ong, 2 Brothers Beer Brewery.
We'll bring you all the news from the night, including the full list of winners, as soon as the results are at hand.