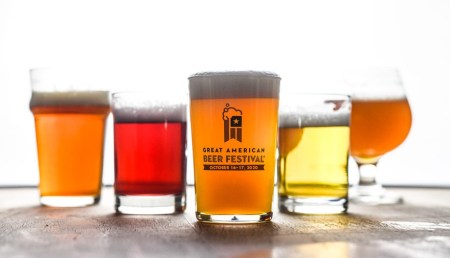 For the first time ever Australians can experience America's preeminent beer festival from the comfort of their own homes as the event pivots due to COVID-19 and heads online.
The Great American Beer Festival (GABF) was originally scheduled to take place at the Colorado Convention Centre in late September but will now be completely open to Australian beer lovers to enjoy via the immersive online experience in mid October.
For more details of how to get involved head here.
"Anyone can buy tickets, regardless of location. I hope you can join us from Australia!" Jenelle Scott said on behalf of the Brewers Association of America that represents the country's small and independent craft breweries and organises the festival.
Whilst still in the planning stage, the event will likely include beer tastings, chats with brewers, local brewery activations, and beer and food pairings.
The festival's professional beer competition will still take place as a panel of more than 100 judges assess over 7,000 entries to identify the three beers that best represent each style category.
"We are thankful to be able to move forward with this year's competition and have the opportunity to award brewers' achievements and generate consumer awareness for beer styles and trends," said Bob Pease, president and CEO of the Brewers Association.
"We look forward to celebrating the annual accomplishments in brewing excellence and unveiling this year's winners."
Contact Beer & Brewer by clicking here to share your news and views.