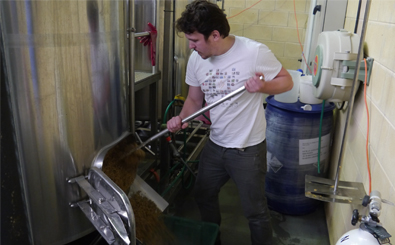 Australia's Edge Brewing Project has been crowned Brewer of the Year, Oceania and won Best Lager at the 2015 International Beer Challenge.
The Melbourne-based gypsy brewer was the best performer out of the Australian contingency, with its Cool Hops Australian Lager taking out the Best Lager trophy and its Cereal Killer Red Lager awarded a gold medal.
London's Beavertown Brewery was named Supreme Champion Brewer, while the Supreme Champion tasting trophy went to Baden Baden Witbier from Brazil.
Incredibly Beavertown owner and brewer, Logan Plant, was a home brewer only three-and-a-half years ago.
Spain's Alhambra 1925 Reserva won the trophy for the Supreme Champion of the design and packaging category of the awards.
The full list of brewer awards winners is:
Supreme Champion Brewer – Beavertown Brewery
Brewer of the Year, UK – Beavertown Brewery
Brewer of the Year, Europe – Septem Microbrewery
Brewer of the Year, Oceania – Edge Brewing Project
Brewer of the Year, South America – Cervejaria Bierland
Brewer of the Year, North America – Deschutes Brewery
Retailer of the Year – Marks & Spencer
Importer of the Year – Branded Drinks
The tasting trophy winners are:
Supreme Champion – Baden Baden Witbier
Best Ale above 5% ABV – Delirium Tremens
Best Ale up to 5% ABV – Brewdog 5am Red Ale
Best Stout or Porter – Fyne Mills & Hills
Best Lager up to 5% ABV – Edge Brewing Cool Hops Australian Lager
Best Lager above 5% ABV – Baden Baden Bock
Best Speciality Beer – Samuel Adams Stony Brook Red
Best Wheat Beer – Baden Baden Witbier
The design and packaging trophy winners are:
Supreme Champion – Alhambra 1925 Reserva
Best Product Range – The Jack Brand Range, Adnams
Best Established Individual Product – Alhambra 1925 Reserva
Best New Individual Product – 29 Daniel