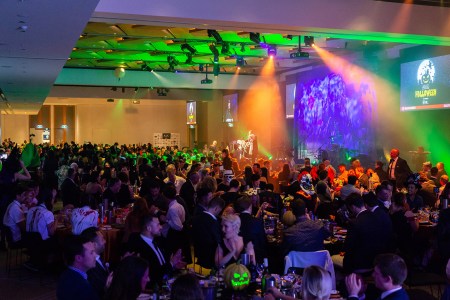 By Andy Young, The Shout
The countdown to the 2019 Australian Liquor Industry Awards (ALIA) is on, with several beer-related finalists being revealed.
After the voting closed, the votes have been tallied to reveal the finalists in the on-premise categories. These finalists will now go to ALIA's extensive panel of judges from all sectors of Australia's liquor industry. Full details on the voting and judging process are available on the ALIA website.
The judges will now vote for the top three in each of the categories, to ascertain the ALIA winners. These votes will then be audited by PKF, with the winners revealed at this year's awards, taking place at The Star on Wednesday, 23 October. Make sure you are part of this year's ALIA celebrations, and book your ticket.
Best Beer Venue
Bitter Phew, Sydney
Boilermaker House, Melbourne
Brewski, Brisbane
Carwyn Cellars, Melbourne
Frankie's, Sydney
Mr West, Melbourne
Petition Beer Corner, Perth
Proof BBQ & Booze, Brisbane
Royal Albert, Sydney
Uncle Hops, Sydney
Best Draught Product
Asahi Super Dry
Balter XPA
Brooklyn Lager
Colonial Draught
Furphy
Great Northern
Kahlua Espresso Martini
Riot Wine Co Rosé
Stone and Wood Pacific Ale
Young Henry's Newtowner
Mainstream Craft
Cricketers Arms Spearhead Pale Ale
Fat Yak Pale Ale
James Squire 150 Lashes Pale Ale
James Squire Chancer Golden Ale
James Squire Hop Thief
Little Creatures Pale Ale
4Pines Pale Ale
Mountain Goat Steam Ale
Pirate Life Mosaic IPA
Wild Yak Pacific Ale
Independent Craft
Balter XPA
Batch Pash The Magic Dragon
Colonial Pale Ale
Gage Roads Single Fin Summer Ale
Stone & Wood Pacific Ale
Young Henry's Newtowner
Gage Roads Little Dove
Matso's Ginger Beer
Bentspoke Crankshaft
Balter IPA