Ever wondered what it would be like to gypsy brew? Well in the Spring Issue of Beer & Brewer we chat to a bunch of travelling gypsies changing the traditional view of what it takes to get into craft. Here is an excerpt from the feature…
For many aspiring brewers the overheads of building a brewery, on top of Australia's exorbitant beer excise tax, make their professional brewing dreams seem unattainable. However there are a growing number of 'gypsy' brewers circumventing the start-up costs, while fulfilling their professional brewing aspirations. Gypsy brewers rent unused fermentation space from established breweries, where without the brewery set-up financial constraints, they are able to be experimental and push the boundaries. This model is a win-win for both parties as the gypsy brewer is able to create brews without the overheads of a physical brewery, while the host brewery is able to earn extra revenue from what would otherwise be unused capacity.
Gypsy brewing is not a new phenomenon, with the brewing nomads first gaining recognition more than a decade ago when one of the founders of Mikkeller, Mikkel Borg Bjergsø, travelled the world back in 2006 brewing at various breweries. Since then, more and more gypsy brewers have popped up across the world, with notable examples including the likes of Stillwater Artisanal Ales (USA), Omnipollo (Sweden), Pretty Things Beer & Ale Project (USA) and To Øl (Denmark).
On the back of this international trend, we are seeing a rise in the number of gypsy brewers in Australia. This was reflected at the recent Australian International Beer Awards (AIBA), where the Champion Gypsy Brewer Trophy (first introduced in 2015 but not awarded as no gypsy brewer scored a gold medal) was won for the first time by BrewCult from Victoria. With gypsy brewers able to experiment more freely with less costs, this growing trend is an exciting development for the industry and craft beer drinkers. With that in mind, we take a look at five gypsy brewers to keep an eye on.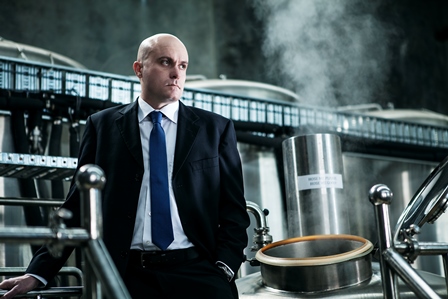 BREWCULT
Brewer: Steve 'Hendo' Henderson
Regularly brews at KAIJU!/Exit in Dandenong South, Victoria
Q Congrats on winning the inaugural AIBA Champion Gypsy Brewer Trophy.
Thanks! I'm pretty stoked with the trophy. It has pride of place next to me in my bed. The AIBA Champion Brewer trophies are awarded to the best Australian Small, Medium, Large and now Gypsy Brewer. This is the second time the trophy has been offered but the first time that it has been awarded (it wasn't awarded last year as no gypsy brewer scored a gold medal). The trophy is awarded by calculating the average of each brewer's top two scoring beers and one of these beers must have been awarded a gold medal. Highest average score gets the trophy.
On both counts, it was Thanks Captain Obvious IPA, which won gold and silver medals. This beer was specifically brewed for the AIBA Strong American Pale Ale category.
Q Who is the team behind BrewCult?
Well there's me and my business partner Troy Taylor (formerly of The Pourhouse in Maitland). I look after production and day-to-day operations of BrewCult and Troy works on secret special projects that I can't yet talk about.
Q How long have you been gypsy brewing?
Since BrewCult started, so about three and a half years now.
Q Why did you decide to gypsy brew?
I had minimal funds to build my own brewery and I was offered space at an established brewery to buy and install a 3,000L tank. That soon led to a second 3,000L tank. Gypsy brewing affords me more cash to spend on excise and truly live the dream.
Q Where do you normally brew out of?
All of my production currently comes out of the shared KAIJU!/Exit Brewery in Dandenong South.  It's a pretty rad brewery with a cool crew.
Q What do you like and dislike about it?
Now that my production is at KAIJU!/Exit, I'm pretty stoked that I get to work with my good mates Nat and Callum from KAIJU!, as well as Grum and Fraser from Exit on an almost daily basis. The brewery is pretty new and we're pooling our knowledge, skills and experience to make better and more beer out of there.
On the down side, it's not my brewery. I have a strong influence there but at the end of the day, it's Nat and Grum who are in charge of production but we do have a good level of mutual respect for each other and the craft.
Q Do you find you learn more from working alongside different brewers?
Yeah and the learning is both ways, which is cool! Sometimes my hosts learn from me and sometimes I learn a new or cool way to achieve a better product outcome.
Q Do you plan on having your own brewery one day?
Yes but first we have another project to complete that will connect our fans to the BrewCult brand.  There should be an announcement on that soon.
Q Favourite style to brew?
I like to brew IPA because the smell on brew day is amazing! But I also like to brew lager as there is a longer challenge during fermentation to ensure that it comes out right.
Q Your ideal six-pack?
It would mostly be made up of Australian classics and other random stuff like this:
– BrewCult Reset Robot Pale Ale (at 3.5 per cent, I drink a lot of this)
– Bridge Road Beechworth Pale Ale (a simple classic)
– Yeastie Boys Rex Attitude or xeRRex (mostly for the peat but I'm also a fan of Stu's pants)
– KAIJU! Robohop (best use of Enigma hops in an IPA ever)
– Exit #003 Milk Stout (because milk stout)
– Saison Dupont (with a massive cheese platter)
Q Best advice you've been given?
"Be loud" – Mikkel Borg Bjergsø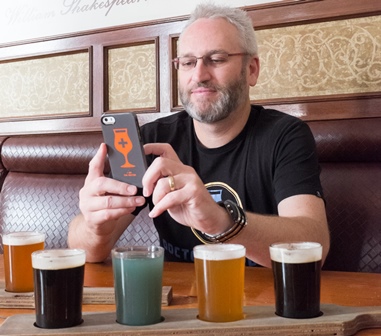 DOCTOR'S ORDERS BREWING
Brewer: Darren 'Doc' Robinson
Regularly brews at Nomad Brewing in Brookvale, New South Wales
Q Who is the team behind Doctors Orders?
Darren 'Doc' Robinson is the primary physical entity behind Doctor's Orders Brewing.
Q How long have you been gypsy brewing?
We are coming up to seven years, having started in spring 2009.
Q What do you like about it?
We love the flexibility of brewing in different breweries, with different mates, along with not having the overhead of running our own brewery.
Q Where do you normally brew out of?
We've brewed out of a plethora of breweries and still do. For our packaged (bottled) product we brew out of Nomad Brewing in Brookvale. For our festival beers and collaborations we brew around the country and sometimes internationally.
Q Do you find you learn more from working alongside different brewers?
Absolutely. Every brewery is different and every brewer has slightly different techniques and preferences.
Q Do you plan on having your own brewery one day?
Never say never, but at this stage we are in a fortunate position that we have awesome mates with breweries.
Q Tell us a bit about Doctors Order's and your beers.
Since 2009 we've been increasing the number and volume of our award-winning seasonal releases with availability on draft at craft beer venues. Our ethos is simple, produce flavourful craft beers that are intriguing often inspired by emerging, historical and/or rare styles often with a twist but always with balance that enables you to have more than one.
Q Your ideal six-pack?
A mixed pack containing a Gose, an imperial IPA, a Russian imperial stout, a saison, an imperial Pilsner and an eisbock.
Q Best advice you've been given?
Trust your instincts and back yourself.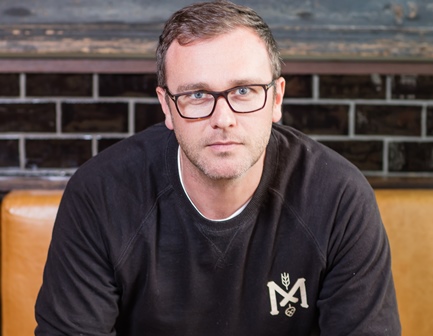 MISMATCH BREWING COMPANY
Brewer: Ewan Brewerton
Regularly brews at Big Shed Brewing Concern in Royal Park, South Australia
Who is behind Mismatch?
We put together a group of shareholders who all had an important role to play. Ewan is in charge of brewing and day-to-day, Toby and Steve (Hills Cider) look after business development and growth strategy, Marc Huber is head of sales, Simon Tscharke is in charge of finance and Leigh Morgan does big picture growth. In our mind we set a strong foundation, which we'll build upon in the coming years. Our name came from how different we are from each other, but we all share the love for delicious beer.
Tell us a bit about Mismatch.
We approach all our beer in the same fashion and that's to ensure there's balance. We always want the malt to structure the beer and hops to really complement the final product (depending on the style). For the past two and a half years we've only brewed kegs out of Big Shed Brewing. This allowed us to do a lot of experimental brews and constantly tweak recipes. It's been a lot of fun and you really get to understand the roll your raw materials play and how to get the most out of them.
Q How long have you been gypsy brewing?
Three or so years.
Q What do you like and dislike about it?
I love learning how other brewers 'do their craft'. Everyone has a different way of doing things. I'm always learning!
Q Where do you normally brew out of?
Big Shed Brewing and Hawkers Beer.
Q Do you find you learn more from working alongside different brewers?
Absolutely, it's what I love about my Job!
Q Do you plan on having your own brewery one day?
We're hoping to have our brewery up and running by the end of 2016.
Tell us a bit about your brewing philosophy
Our philosophy: balance, transparency, fun and enjoyment.
Q Your ideal six-pack of beers?
A really fresh six'er of Pliny the Elder.
Q Best advice you've been given?
Be good to your mother.
For the full article, pick up the latest copy of Beer & Brewer at newsagencies, Dan Murphys or online here.