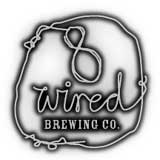 Kiwi powerhouse 8 Wired has unleashed two new beers on Australia, which probably couldn't be more different to each other if they tried.
The first cab off the rank is the Semiconductor Session IPA, designed – as the name suggests – to be a proper, sessionable IPA. It clocks in at a manageable 4.4% ABV, and is available in 330ml bottles and on tap in selected retailers.
The next is called the C4 Double Coffee Brown Ale – a monster of a beer that weighs in at a hefty 8.0% ABV. The 8 Wired crew describe it as 'the perfect marriage of coffee and beer', and it's been brewed in collaboration with C4 Coffee, a Christchurch-based roastery. It's available in 500ml bottles and on tap.
For more info, check out the 8 Wired website.