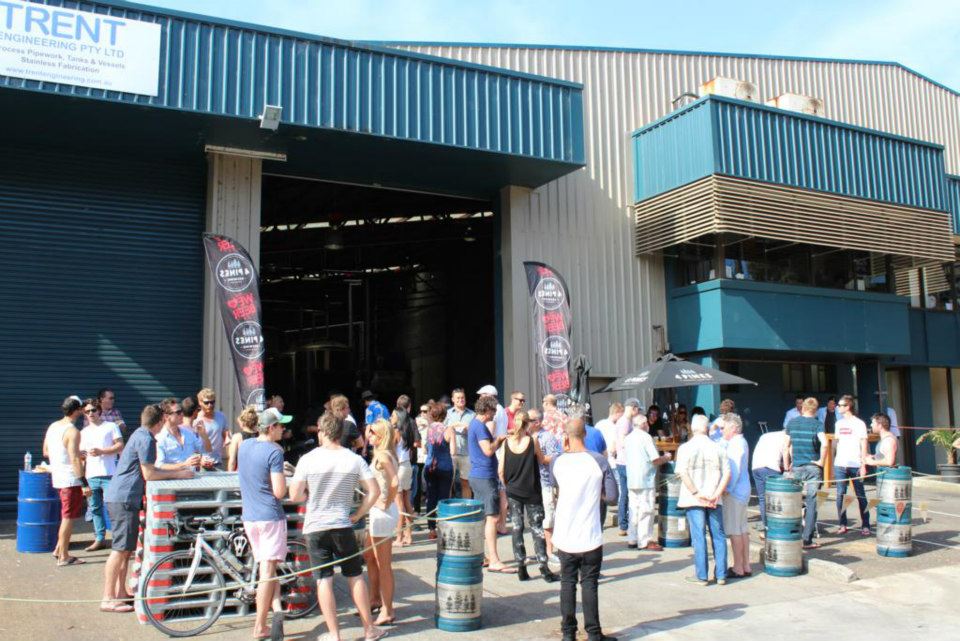 4 Pines Brewing Company has opened its new brewery with a bang – and a lot of free beer – increasing its existing capacity by at least tenfold and establishing it as one of the country's biggest craft brewers.
Officially opened by Mike Baird, the NSW Treasurer and State Member for Manly, opened the brewery, cutting through the hessian ribbon.
Located at Brookvale, the new brewery has a capacity of 50 hectolitres, over and above the brewer's existing capacity of five hectoliters – making it the second biggest single brand brewery in Australia, behind Coopers.
The 4 Pines existing brewery on-site at its Manly headquarters will be maintained for its smaller batch beers, including its limited edition 'Keller Door' releases, while the new facility will brew its larger volume beers, including Kolsch and Pale Ale.
See more photos of the launch here.