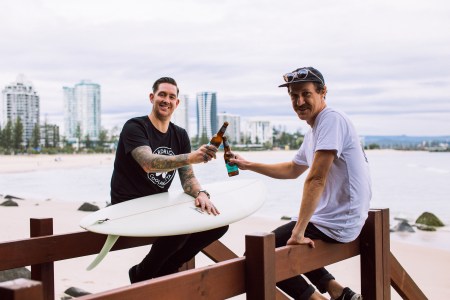 4 Pines Brewing Company has partnered with Boardriders to expand the hospitality offering at two of the lifestyle company's venues.
4 Pines x Boardriders – Coolangatta will launch in Queensland on Wednesday 30 October 2019, while 4 Pines x Boardriders – Torquay will open in Victoria later this year.
Both venues will undergo a significant bar design and will feature new artwork, but the aesthetics are expected to remain recognisable to locals.
The Coolangatta venue will have Smartbrew tanks on-site, providing fresh brews exclusively for the local community. The full rang eof 4 Pines core beers will available, as well as a selection from the limited edition Keller Door series.
The venue will operate seven days a week for a breakfast and lunch offer that has been updated and expanded by Ed Sargent, 4 Pines' executive group chef. Dinner service will be available from Wednesday.
"Boardriders have done a stellar job in establishing these venues over the last few years so we jumped at the opportunity to further expand their hospitality offering," says 4 Pines chief operating officer Matt McInnes. "4 Pines was born over a decade ago from a casual conversation between father and son, post surf, so the alignments between the surfing communities of Coolangatta, Torquay and our original brewpub in Manly made sense.
"All of our 4 Pines venues are focused on delivering an exceptional hospitality and beer experience to the local community, and we are pumped to do this for Coolangatta and Torquay in the coming months."