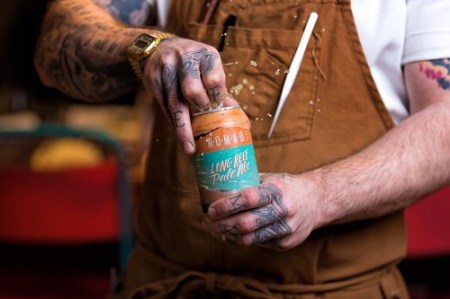 By Andy Young and Deb Jackson
The Executive Officer of the Independent Brewers Association, Chris McNamara, has criticised the NSW Government over its handling of the Container Deposit Scheme adding that there is a huge impact on small businesses as well as consumers.
"We've been talking about this for the last six months and trying to get the message out that this is happening and our greatest concern in recent weeks has been that the scheme is starting on December 1 and the general public don't know about it," McNamara said.
"So for us the big concern is that the price of beer has gone up and the public don't understand why that has happened."
In addition to the consumer-side of the scheme, McNamara also said that he will be speaking to the Minister and the EPA about the cost impact for small businesses. Each brewer or producer is being charged $80 per product that will come under the scheme and McNamara is looking for some help with that.
"It would be great if [the Government and EPA] can give us some help around the $80 registration fees, maybe by putting a cap on those or saying that businesses under a certain size don't have to pay it.
"These costs put our industry at a disadvantage by not including wine and spirits for one thing, but also from the point of view that the large brewers can more easily absorb the costs."
The Government is offering businesses interest-free loans of up to $200,000 to help with the costs associated with the scheme, but as McNamara told Beer & Brewer, this is simply encouraging small businesses to rack up more debt.
"I don't know how broadly the Government has publicised the fact that there are these loans to help with the costs, and as much as they are interest-free you've still got to pay the money back in the end.
"Around 96-97 per cent of the containers that come under the scheme are covered by five companies and when you look at the hundred or so small breweries who are in the state, they might only have a fraction of the volume of containers but it's the vast majority of the businesses that are affected. And these are small and medium-sized enterprises that can't afford any more administrative burden."
Johnny Latta from Nomad Brewing Co and distribution company, Experienceit, has said his opening bill for the CDS stands to be $24,000.
"As a distributor with a very large range of over 300 different beers and more than 100 new beers every month, this means my opening bill is $24,000 before I even sell online," he said.
"Then every month I have to pay a further $8,000 to load new lines. Many of those lines I might just sell three cases in NSW as they are small batch and we bring them in once, so every month I have huge fees and basically lose money."
Much like the IBA's McNamara, Latta is also calling for a flat bulk upload fee allowing distributors to load beers with a maximum cap see, similar to the system in South Australia which is capped at $1500.
Latta says the impact of the CDS in NSW will mean that within his business he will need to cut back his sales force, meaning a loss of jobs. He will need to reduce his range and increase his prices, meaning less choice and higher prices for consumers, and he will need to move his core business to Victoria.
"This will impact small independent bottle shops that have relied on a constant flow of small batch beers to give them a point of difference over the major retailers," he says.
"While we're all for recycling, when a program that has been so poorly thought out, that it has the potential to put our business out of business in NSW and significantly impact an entire category of independent businesses, then that's a disgrace and we need to shout about it and try and get some change in place."