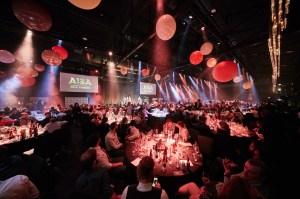 The winners of the Australian International Beer Awards (AIBAs) have been announced, with Beerland Brewing's draught Wheat Beer taking the award as Champion Australian Beer and Knotty from Three Weavers Brewing Company in California taking the Champion International Beer Award.
"For Beerland Brewing to be recognised as one of the best in our industry with such a prestigious award is both extremely humbling and delightfully surprising," said Ken Arrowsmith, Beerland Brewing's master brewer. "Our talented team has been working very hard to craft a unique core range of Beerland Beer at our breweries. Australia's craft beer culture has become extremely sophisticated since we opened our doors in Northbridge four years ago. We are excited that our range lives up to these expectations and we're now able to get creative with our small batch seasonal brews and uncover some amazing gems in the process."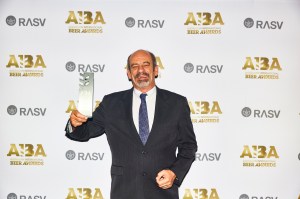 Black Hops Brewing in Queensland was announced as the Champion Small Australian Brewery, Queensland's Green Beacon Brewing Co. took the Champion Medium Australian Brewery award, and Mountain Goat was the Champion Large Australian Brewery.
"Interest in AIBA continues to grow – this year we had entries from 28 countries and almost every state of Australia", said Paul Guerra, CEO, The Royal Agricultural Society of Victoria (RASV). "We also added new sub-classes to the competition to ensure we are adjusting to the trends of the expanding beer market, which give participants another benchmark to strive for and gives consumers confidence in purchasing high quality products. In all, 19 major trophies were also awarded across the various beer styles, with nine awarded to international breweries, four to New South Wales-based breweries, two each to Victorian and Western Australian breweries and one each to breweries from Queensland and Tasmania.
"A big thank you to the exhibitors for their constant drive and dedication to delivering high quality and excellent brews, which we have seen in this year's awards. Your passion in producing exceptional beer continues to strengthen the industry's reputation."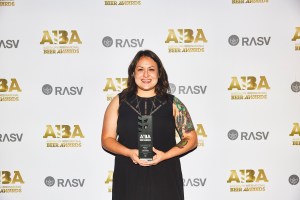 2017 Australian International Beer Awards
CHAMPION TROPHIES
Champion Australian Beer presented by GrainCorp: Beerland Wheat Beer (draught) – Beerland Brewing, WA
Champion International Beer: Knotty from Three Weavers Brewing Company, California, USA
Champion Small Australian Brewery present by FB*PROPAK: Black Hops Brewing, QLD
Champion Medium Australian Brewery presented by Cryer Malt: Green Beacon Brewing Co, QLD
Champion Large Australian Brewery presented by Barrett Burston Malting Co: Mountain Goat Beer, VIC
Champion Small International Brewery: Kereru Brewing Company, Wellington, New Zealand
Champion Medium International Brewery: Mahrs Bräu, Bavaria, Germany
Champion Large International Brewery presented by Hop Products Australia: Firestone Walker Brewing Co., California, USA
Gary Sheppard Memorial Trophy for Best New Exhibitor: Brownstone Microbrewery, VIC
Australian Gypsy Brewer Award presented by FB*PROPAK: Philter Brewing, NSW
MAJOR TROPHIES
Best Australian Style Lager: Hawke's Lager (draught) – Hawke's Brewing Co. NSW
Best Amber/Dark Lager presented by Hopco: Hunter Bock (draught) – Hunter Beer Co, NSW
Best European Style Lager: Firestone Lager (packaged) – Firestone Walker Brewing Co., California, USA
Best International Lager: Dagon Lager Beer (draught) – Dagon Beverages Co., Myanmar
Best Pilsner presented by Brews News: Moo Brew Pilsner (draught) – Moo Brew, TAS
Best Australian Style Pale Ale presented by Plasdene Glass-Pak: Philter XPA (packaged) – Philter Brewing, NSW
Best New World Pale Ale presented by Hop Products Australia: Hubert MPA (packaged) – Melvin Brewing, Wyoming, USA
Best International Style Pale Ale presented by The Post Project: Billfish APA (packaged) – Bach Brewing, Auckland, New Zealand
Best British Style Ale: Glamarama Summer Ale (draught) – Sydney Brewery, NSW
Best Porter presented by Weyermann Specialty Malts: Temptress (draught) – Holgate Brewhouse, VIC
Best European Style Ale: Cha Chaan Teng Gose (packaged) – Young Master Brewery, Hong Kong
Best Stout: Spies Like Us (packaged) – Wormtown Brewery, Massachusetts, USA
Best IPA presented by Kegstar: Knotty (packaged) – Three Weavers Brewing Company, California, USA
Best Reduced/Low Alcohol Beer: Nail MVP (draught) – Nail Brewing Australia, WA
Best Amber/Dark Ale presented by Hopco: Two Birds Sunset (draught) – Two Birds Brewing, VIC
Best Wheat Beer: Beerland Wheat Beer (draught) – Beerland Brewing, WA
Best Belgian/French Style Ale: Beach House (draught) – Black Hops Brewing, QLD
Best Specialty Beer presented by GABS: Captain of the Coast (packaged) – Pelican Brewing Company, Oregon, USA
Consistency of Excellence: Fixation IPA (draught) – Fixation Brewing Co., VIC, and Weihenstephan Kristall Weissbier (packaged) – Weihenstephan, Bavaria, Germany
Best Scotch Ale/Barley Wine: Bohemia Wee Heavy (packaged) – Cervejaria Bohemia, Rio de Janeiro, Brazil
DESIGN
Best Design – Outer Packaging: Sawmill (multipacks) – Sawmill Brewery, New Zealand
Best Design – Label/Surface Graphic presented by Labelmakers: South West Sour – Colonial Brewing Company, WA
MEDIA
Best Media presented by The Crafty Pint: William Ziebell