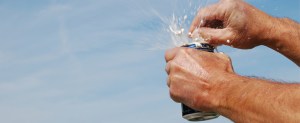 International Beer Day falls on Friday 3 August and breweries, hotels, pubs and bars will be celebrating across the country. 
The Brewers Association of Australia has paid homage to the contribution modern beer makes to the economic and social life of Australians from grain to glass.
"It often goes unrecognised that 95% of the beer sold in Australia is made in Australia," says Brett Heffernan, the Brewers Association of Australia's CEO. "That's over 105,000 full-time Australian jobs that hinge on local beer production. It starts with farmers in every state who produce the world's premium malting barley. They provide Aussie brewers with 1 million tonnes of malting barley each year for domestic beer production. Australian malting barley is highly sought after, making up 30% of global supply."
Here are some things to look out for:
Good Beer Company and Young Henrys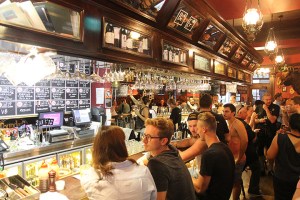 The Good Beer Company is teaming up with Young Henrys to celebrate all things great beer in Sydney. Customers will be able to purchase Newtowner Pale Ale beers at retail price, with all proceeds from the sales of that day going to charities. The DOG Hotel will donate to Prince of Wales Hospital in Randwick, while The Keg & Brew will donate to Oz Harvest. Around $1,000 is expected to be raised over the course of the day.
Lady Burra Brewhouse
Lady Burra Brewhouse in Adeliade is celebrating International Beer Day with a limited edition, small batch beer, created by the brewery's brand new head brewer Eliot Kirby. Kirby has created a Raspberry and Honey Blonde Ale.
"People can can expect an early taste of summer when they try this ale," says Kirby. "The raspberry creates a slightly tart flavour, whilst the honey brings a hint of banana to the brew. The taste is not unlike that of sour peach heart lollies – light, crisp and refreshing – one that even non-beer drinkers will appreciate."
To further celebrate International Beer Day, anyone who purchases a pint of Raspberry and Honey Blonde Ale on Friday 3 August will go into the draw to win an exclusive ceramic Lady Burra Growler filled with the speciality beer, handcrafted by local pottery designer Guy Ringwood.
The Grosvenor Hotel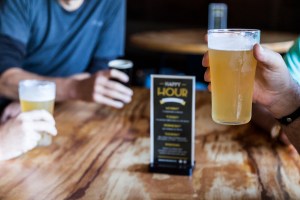 To celebrate International Beer Day, the Grosvenor Hotel in St Kilda, Melbourne, is hosting Hoppy Hour, whereby guests can enjoy the menu's extensive list of pints, tinnies and bottles for $6. Hoppy House runs between 5-7pm and features craft beers including Brick Lane Red Light Hoppy Ale, Wolf of the Willows XPA and Bad Shepherd New World IPA.
Twenty Third Street Distillery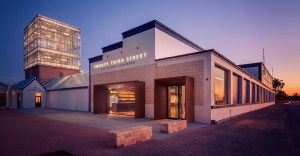 Twenty Third Street Distillery in Renmark, South Australia, has teamed up with Vale Brewing and Fox Hat Brewing Co – all part of the Bickford's Group – to introduce two new tasting flights.
Dubbed A Craft Partnership, the paddles will be launched on 3 August, featuring five core beers of the two breweries, and will continue to be available throughout the year. There will be live entertainment, gourmet pizzas and grazing platters at the launch event as well.
"It's a chance to get some of the locals involved," says Jeff Wright, head brewer at Vale Brewing. "We'll let people know that it's a place where they can get a quality beer, as well as quality spirits."