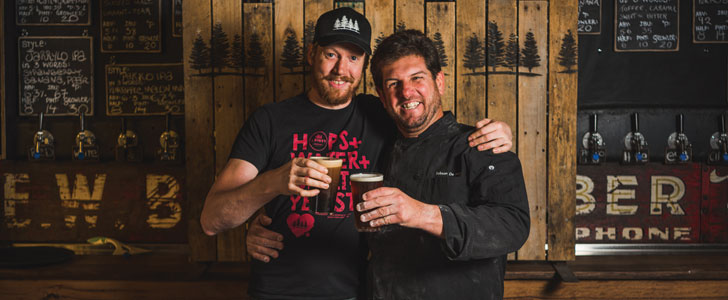 4 Pines is expanding its Northern Beaches footprint with three new venues opening over the next year.
Joining the original Manly BrewPub and Brookvale Brewery Truck Bar, will be a barrel-aged beer concept in Newport, a beer and bread shop in Belrose and a new eatery underneath the BrewPub in Manly.
"4 Pines has come a long way since the BrewPub launched 2008, with the Keller Door range, Space Beer, Truck Bar last year and now these three venues," explained 4 Pines' Ged Dore.
"We don't want to do something new unless it's an organic fit for our business and we've had the tick of approval from the local community.
"Barrel-aged beers are something we've been working on for years and they're just starting to get talked about a bit more, so it's great timing to be able to launch a venue that specialises in them."
The first venue to open will be 4 Pines Manly Underground, which is a new eatery underneath the Manly BrewPub launching in spring. Open seven days a week for breakfast, lunch and dinner, 4 Pines executive chef Rob de Paulo will head up the kitchen, which will have a produce-driven and seasonal menu.
The 4 Pines Newport Barrelhouse will launch early summer, with a range of barrel-aged beers available that have been aging for six to 24 months.
Finally, 4 Pines Belrose will be a beer and bread concept, with 4 Pines already crafting its own stout bread in the Manly BrewPub since 2010. As well as selling fresh bread daily, guests can pop in for a drink and dinner pre or post theatre (it's located in the Glen Street Theatre), lunch, coffee or a cheeky pint.