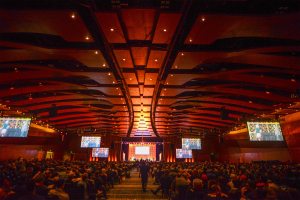 Three Australian breweries won medals at the World Beer Cup, the bi-annual festival held in Nashville, Tennessee.
Lion-owned James Squire took gold in the Brown Porter Category for its Jack of Spades; Western Australia's Nail Brewing won silver in the Australian pale Ale category for its Nail VPA; while BentSpoke Brewing Co's Red Nut took bronze in the Double Red category.
Beers were submitted from 2,515 participating breweries from 66 different countries. The entries were judged during six sessions over a period of three days by an elite panel of 295 judges from 33 countries—72%  of whom were from outside the United States. Judges evaluated 8,234 beers—a 25% increase in the number of entries from the 2016 World Beer Cup. Only one gold, one silver and one bronze medal is awarded in each category. Out of a possible 303 awards in 101 beer style categories, 302 were awarded.
"Beer brings people together," comments Charlie Papazian, founder and past president of the Brewers Association. "The World Beer Cup showcases the breadth of the global brewing community and winning an award symbolizes one of the greatest brewing achievements. Congratulations to all the winners on this remarkable accomplishment."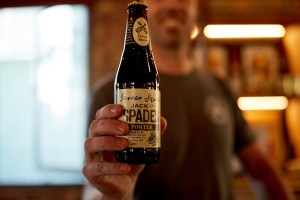 "To be named the best porter at the World Beer Cup Awards demonstrates what an exceptional team of brewers we have here in Camperdown," comments Haydon Morgan, head brewer at Malt Shovel. "We not only introduce a range of limited edition releases throughout the year, but we also consistently brew our favourites that are loved by beer drinkers right across the country and now – around the world. This porter recipe was originally created almost 20 years ago by Robert Freshwater and has not changed to this day. Great effort by our brewers to brew a great beer."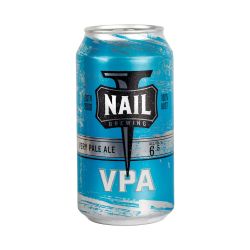 "It's the biggest in the world, so it's very rewarding," says John Stallwood, head brewer at Nail Brewing Co. "VPA has been a part of our core range for 18 months now and it's our biggest seller. It's a hoppy 6.5% beer with lots of tropical flavours due to the dry hopping. Winning this award shows that our brewing team is international standard. It's good to see that Australian beer is getting recognised. We're getting good publicity off it, hopefully it's good for WA beer. We've got a great range of breweries here. To make sure the cans were fresh, my mum flew straight to Sydney so it would be dropped off fresh on the last day of delivery. That was worth it."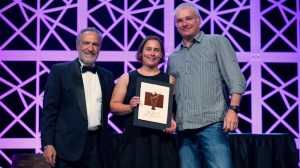 "BentSpoke Brewing Co is exceptionally humbled to win a medal at the WBC," says director Richard Watkin. "The caliber of beers in the competition is second to none in the world and BentSpoke ranks this alongside its greatest achievements. The brew team at BentSpoke has worked extremely hard to deliver a high quality eclectic range of beers that we feel has something for everyone. The Red Nut has been a very popular IPA in the brewpub and since launching in cans in March has seen a strong uptake in bottleshops around the country. This now gives us greater motivation to get our beer in more people's hands both locally and further interstate. We thanks our local community and Australian beer community for its unwavering support."