There are several misconceptions floating around craft beer brewing circles about centrifuges – the brew separators that cut considerable time from the filtration step after fermentation and maturation.
To bust these myths we raised six claims against centrifuges with Alfa Laval's centrifuge expert Joakim Gustafsson to separate the fact from the fiction.
1. Centrifugation destroys the flavour of the beer
Joakim said: "On the contrary, the centrifuge helps you control exposure to yeast allowing for better control flavour stability without removing any flavours which you risk doing with a filter. The centrifuge also allows you to experiment to create new exciting products with new ingredients that previously may have been difficult to remove by conventional tank to tank transfers or filtration. Centrifugation allows you to transfer beer-off earlier removing and inhibiting unwanted flavours from prolonged dry hopping or astringent flavours from hop burn. You are also able to inhibit dry hop creep by removing hops and yeast before dry hop creep has a chance to take place."
2. You need deaerated water & CO2
Joakim said: "No DAW or C02 is required for creating airtight hermetic seals with the Alfa Laval centrifuges compared to conventional hydro hermetic seals. This unique feature using axial hermetic seals allows brewers to minimise oxygen pickup without increasing costs."
3. Centrifuges are difficult to clean
Joakim said: "Alfa Laval's centrifuges are self cleaning and have CIP features to make cleaning a breeze, with the added benefit of removing solids from the CIP chemicals and water flushing streams used during cleaning."
4. A Centrifuge doesn't replace my DE Filter or Lenticular filter so why change?
Joakim said: "Many breweries running filters will pre-clarify their beers with a centrifuge in order to minimise their loads on their filters, saving them time required for cleaning as well as filter consumables since they don't need to be replaced as frequently. Also DE filters require operators to handle hazardous chemicals which also need to be disposed of after filtering. A centrifuge can also be used to clarify beer to bright or near bright levels diminishing the need to use a filter at all."
5. A Centrifuge won't improve my yield or reduce beer losses
Joakim said: "Since the centrifuge discharges solids at very dry levels (22-24% DM) this means that more beer can be harvested from every tank. This helps the brewer reduce beer losses otherwise dumped to the drain and thereby increasing the yield from every batch."
6. A centrifuge will cause a snow globe effect on my beer due to large shearing forces
Joakim said: "The snow globe or flaking effect is a reaction between different types of proteins and polyphenols and depending on the type of protein or polyphenol. This reaction can take over a month to happen and occurs whether a beer is centrifuged or not. Instead this can be prevented by adding fining agents to avoid the types of unwanted proteins or polyphenols while retaining the ones that are desired. A centrifuge can then help with removing the flakes that are now formed at an earlier stage thanks to the added finings agents. The levels of the unwanted protein variants may vary from season to season, even in the grains used for brewing."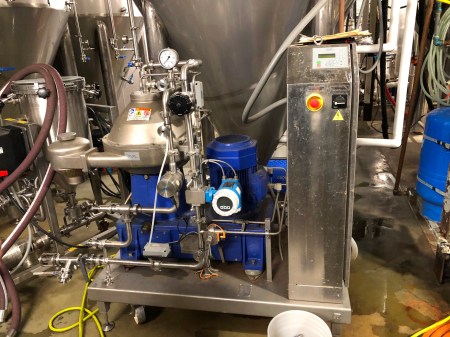 Technically speaking, it's a high speed separator (HSS) that is a plug-and-play module designed for simple and cost-effective installation, operation and service. For capacities up to 50 hl/hour, it offers all the same innovations for boosting the yield and quality of your beers – including the unique Axial Hermetic Seal for minimising oxygen pickup.
Head here for more information.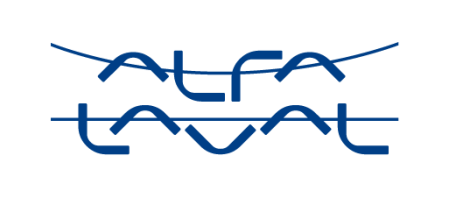 Innovations have been at the core of Alfa Laval separation technology for more than 130 years. Co-founder Gustaf de Laval patented the centrifugal cream separator in 1878 and a great number of other inventions. Today, Alfa Laval is a leading global provider of first-rate products in the areas of heat transfer, separation and fluid handling. Alfa Laval provides breweries with a large range of products and process modules that combine increased efficiency and robust reliability with low total lifecycle costs. The company has a long and strong local presence with service centres and field service technicians across Australia and New Zealand.
About Joakim Gustafsson, Global Business Manager, Brewery & Beverages, Alfa Laval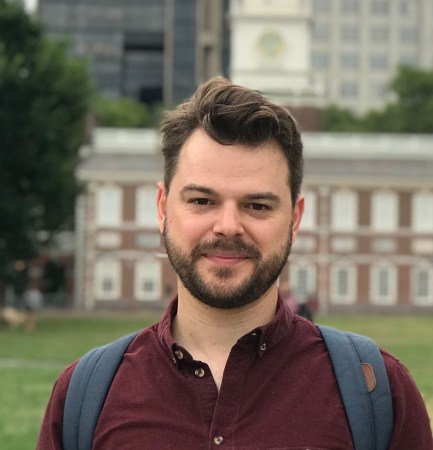 As Global Business Manager for Breweries, Joakim focuses on centrifuge applications within the fast-growing craft brewery industry. A chemical engineer by trade and with a craft brewers diploma, he re-joined Alfa Laval in 2018 after working with beer development in the brewing industry for 4 years and was involved in the development of Alfa Laval's newest and smallest brewery centrifuge, the Brew 20. In his previous work with Alfa Laval he has also held roles as a materials and chemistry engineer as well as a project manager for building new centrifuge systems. Besides working with beer he has also been a home brewer with over 10 years of brewing experience. Joakim is currently based in the Sweden and travelled to Australia and New Zealand in 2019 to meet local craft breweries to discuss their centrifuge requirements and installations. He also presented a webinar to Oceania breweries in 2020 and is directly involved in local centrifuge projects.

alfalaval.com.au