With over 15 years experience designing, fabricating, and installing breweries, and with direct consultation with leading brewmasters from all over the world, YoLong Brewtech have created the ideal skid brewhouse that is purpose-built for your brewing needs and can come fully customised to your individual requirements. It's a perfect fit for small scale and brewpub breweries, and features:
Self installation – simply plug in and start brewing
Easy operation
Controls built for safety
Accurate control through the brew day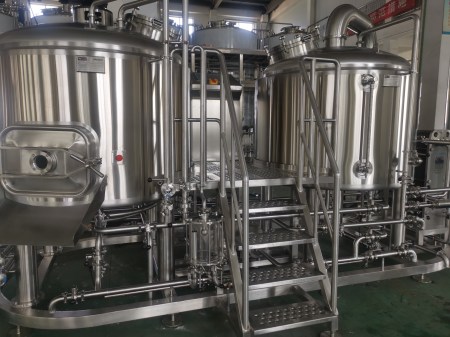 YoLong also specialise in supplying fermenters and bright beer tanks to the brewing industry – all with strict Australian Standard 1210 certification.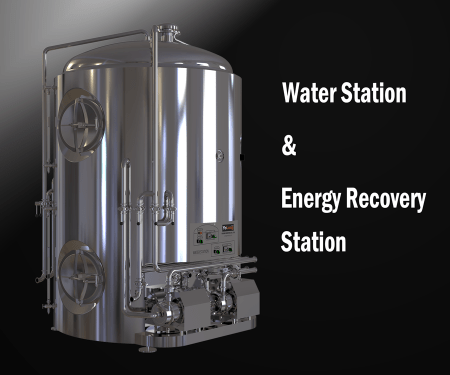 The water station is a combined unit which includes stacked HLT & CLT, two centrifugal pumps and a separate control panel. This compact design saves space for tight brewing spaces. This is also an energy recovery station – as the cold brewing water in the CLT returns to the HLT after cooling the wort.
What other products and services do YoLong Brewtech offer?
They also offer a range of auxiliary equipment and Clean in Place technology for micro-breweries and brewpubs, such as:
• Grain Case + Miller + Malt Conveyor
• Chiller
• Air compressor
• RO water treatment system
• Portable pump with
• Plate and frame filter
• Portable flowmeter
• Keg washers & fillers
• Yeast Brink
YoLong also offer:
Cold brew coffee equipment
Distillery equipment
Kombucha equipment
And more
For more information on how YoLong Brewtech can help you realise your brewing dreams, contact them today.
yolongbrewtech.com
info@yolongbrewtech.com
Facebook, Instagram, and LinkedIn
0086 (574) 6572-3572
No.1, Jincheng Road, Binhai Industrial Park, Economic Development Zone, XiangShan County, Ningbo City, China