Australian craft brewery Philter's co-owner and head brewer Sam Füss has labelled Alfa Laval's Brew 80 centrifuge an "absolute game changer" after it was one of the first pieces of equipment installed in their new Marrickville home.
The cult brand, that rose to fame on the back of their award-winning XPA, finally found a place to call home last year in an old yoghurt factory in Sydney's inner west after contract brewing since forming in 2017.
As well as installing a four vessel, 25 hectolitre fully automated system, Sam said a centrifuge was an equally critical component in their set-up.
"I first heard about centrifuge technology probably 10 years ago, but at that stage, it wasn't accessible to us in the craft industry. Now it's an absolute game changer to what we do here in the brewery," Sam said, who started brewing at Little Creatures over 20 years ago and from there has managed several breweries as head brewer, including Young Henrys more recently, before co-founding Philter.
"The centrifuge for craft breweries is extremely important. Not only from an environmental aspect but it allows us to control our product with regards to haze and other areas."
For a brewery that is very conscious of operating sustainably, Sam said the "simple and easy to use" Alfa Laval Brew 80 was saving them time and money while enabling them to recover up to 15 per cent more product than they would without a centrifuge.
"We have less waste going down the drain. On average we're probably recovering 10 to 15 per cent more product than using any other type of filtration system. We don't have a massive power draw when it starts up and when it dumps. Also, not needing deaerated water is a massive benefit for a small brewery like ours.
"We've also seen a reduction in noise compared with other units and the time it takes to drop the tanks.
"Another benefit is that we can start with the racking arm down which is highly unusual, specially when you're using such highly hopped beers. We don't need to do too much hopping off so we don't waste too much product before bringing it to the centrifuge."
With Philter already running at 100 per cent brewing capacity, their next step, along with putting in more fermenters, is to upgrade to the Alfa Laval Brew 250 which will allow them to recover even more beer than they already are.
"We chose Alfa Laval as a supplier because of the awesome level of support that we received from the people there," Sam added.
"Having local support for our equipment is an absolute priority. It means that when we have an issue – whether it's an operator issue or an issue with the equipment – I can call the support team straight away and I'm guaranteed to get an answer."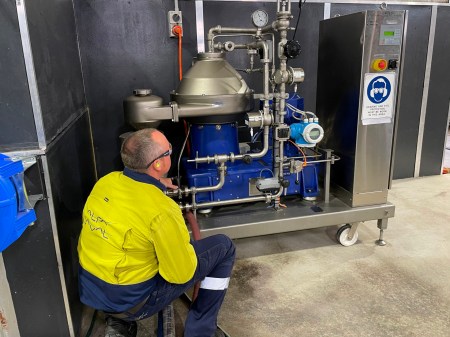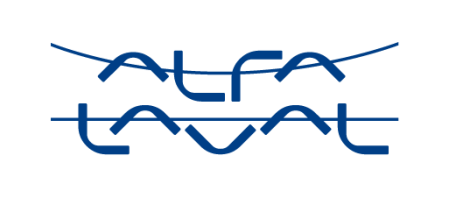 Innovations have been at the core of Alfa Laval separation technology for more than 130 years. Co-founder Gustaf de Laval patented the centrifugal cream separator in 1878 and a great number of other inventions. Today, Alfa Laval is a leading global provider of first-rate products in the areas of heat transfer, separation and fluid handling. Alfa Laval provides breweries with a large range of products and process modules that combine increased efficiency and robust reliability with low total lifecycle costs. The company has a long and strong local
presence with service centres and field service technicians across Australia and New Zealand.
This is a sponsored content piece. To find out more, contact our sales manager