For Mountain Culture's co-owner and head brewer DJ McCready, the desire to include a centrifuge at the brewery's new production facility in Emu Plains was a double-edged sword.
On one hand a separator was going to ensure, that as they scaled up in volume considerably, their beers remained, despite being predominantly hazy in appearance, as clean as could be. But on the downside came the assumption that that same technology would then introduce more oxygen to their beers and, when you're more often than not hanging your hat on big, juicy New England IPAs, that's as good as a death sentence – especially so as you're shipping your product further and further afield as the hype catches on.
"I was at a bit of a loss for what to do actually, so I got on the phone to the guys at GEA and they were like 'it's funny you should ask'."
What eventuated was a world first as Mountain Culture pioneered GEA's automated inline carbonation technology, which doses CO2 into the feed line of their Plug & Win skid mounted centrifuge and the beer is carbonised prior to separation. The same centrifugal forces that pull out particles in the beer are also then helping to dissolve the gas equally as effectively.
Now, as Mountain Culture ramp up production from an average 10 hectolitres a day at the original Katoomba brewpub to 10 times that amount down the road in Emu Plains, their beers are not just free of unwanted solids but are displaying far lower Dissolved Oxygen (D.O) levels in the bright tank than they did in the fermenter.
"I went with the GEA centrifuge in the first place because it's known for very little oxygen pick up and then on top of that, adding the inline carbonation is actually lowering the D.O," DJ said. "We'll see, in some of our bigger dry hopped beers, that before filtration they're maybe reading at 20 parts-per-billion – which is pretty standard for a dry hopped beer that's been exposed two times to atmosphere while dry hopping. But once we're going through the centrifuge, we're seeing levels of eight parts-per-billion in the bright tank – which is so low.
"What it means is I can basically sleep at night knowing that when people open cans of Mountain Culture beer they're going to taste just as fresh as they do at the brewery."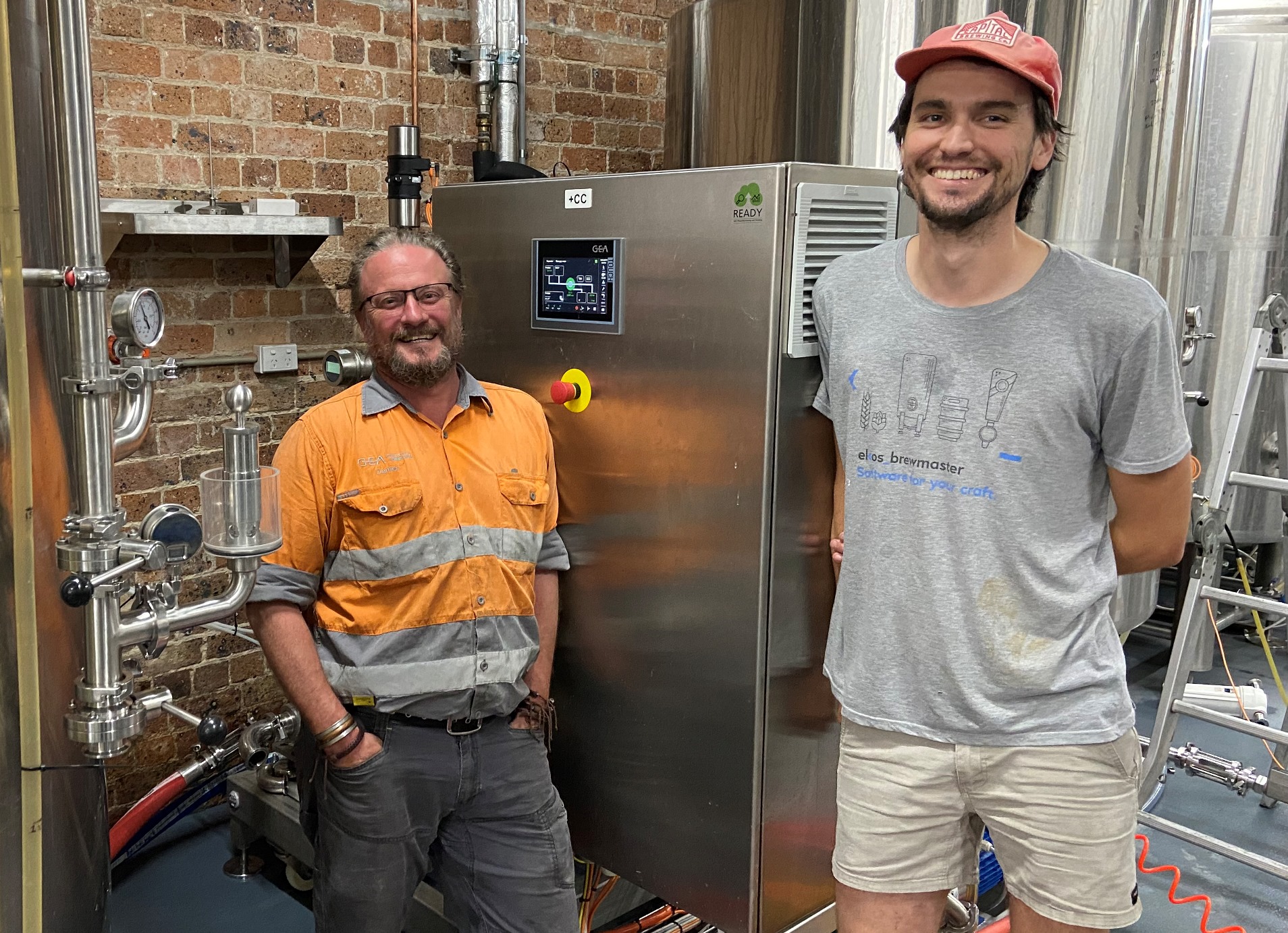 'I didn't know I needed it until I had it'
DJ's sentiments echoed down from the Blue Mountains into Camperdown where Wayward Brewing's head brewer Shaun Blissett (pictured above on the right, with GEA engineer Damien Silk) was not far behind Mountain Culture in harnessing the new technology. He's likewise since witnessed "ridiculously low" D.O levels in bright tank while their beers, and W Seltzer hard seltzer range, are proving consistently consistent.
But with a significantly more compact brewery footprint at his disposal than what Mountain Culture now possess at their second facility, Shaun highlighted other major attributes of the machine he now calls "Wayward's best employee" as the brewery cranks up for its tenth Summer season since founding in 2012.
In a tight space, Shaun said having a single, multi-purpose skid is of great value and has meant the need to buy extra equipment has been negated for now.
"What we've found in the past, as Summer rolls around, you never have enough people, you never have enough tanks and your canning machine is never fast enough. Now, we can literally have a beer cold in the tank one day and have it in pack carbonated the next.
"The difference between last Summer and coming into this one is we're now humming along. We're running basically the same equipment but we're more efficient and able to squeeze every last bit of beer out of every tank.
"It's so user-friendly and brewery productivity-friendly – I didn't know I needed it until I had it."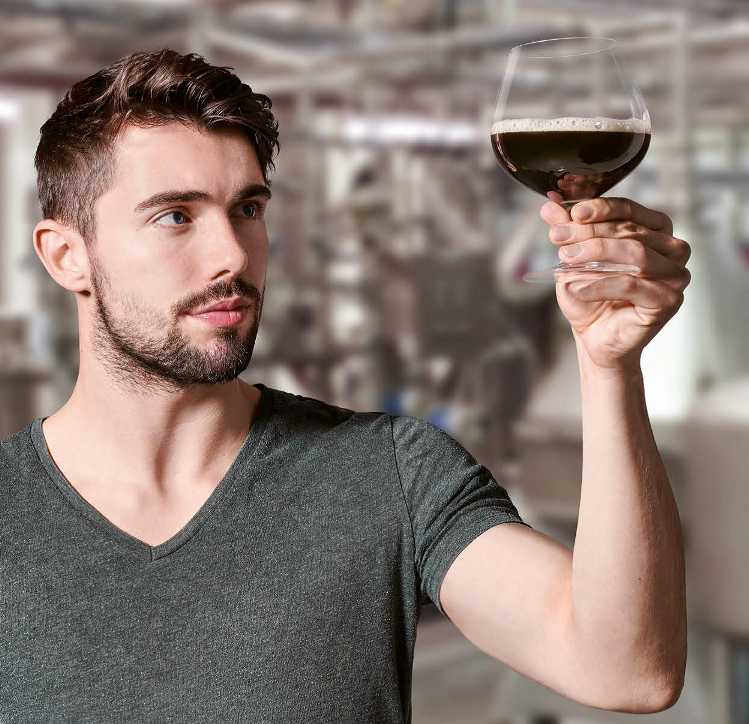 Fall inline
When it comes to inline carbonation, business development manager Jaco Coetzee said GEA offer two options:
Standard Inline Carbonation (which Mountain Culture and Wayward have) where a set value of CO2 is dosed into the feed line of the separator. During the run you measure the CO2 level in the bright tank and adjust your initial CO2 input to achieve your desired carbonation. And:
To include Anton-Paar which will measure the CO2 level in the product discharge line and adjust the dosing automatically based on the desired CO2 level which is inputted at the start of the run.
Jaco said: "Most breweries wouldn't have access to a carbonation skid and would be using a carbonation stone to bubble the tank to achieve the desired carbonation level. Besides the time factor of bubbling the tank, you also run the risk of sacrificing aroma and flavour when doing so, all while tying up tank space. With our inline carbonation system, the dosing is immediate which means you can start canning almost straight after centrifuge, freeing up tank space. And because we're using the centrifugal force of the centrifuge to mix the CO2 into the product, the CO2 is staying in suspension. This way of carbonation creates small bubbles which allow for great head retention. We can also offer this inline carbonation as an upgrade to our existing clients running with our Plug & Win centrifuge skids."
Contact Jaco via jaco.coetzee@gea.com or on +61 439 081 286 or for more information on GEA's Plug & Win skid mounted centrifuge, head here.
This is a sponsored content piece. To find out more talk to the Beer & Brewer sales manager.